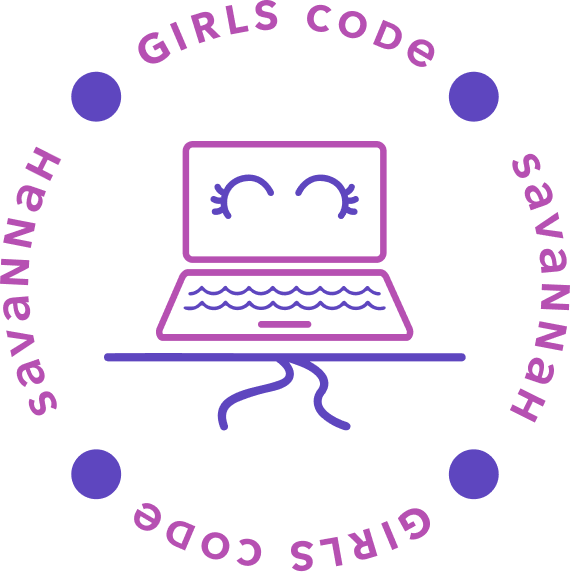 Girls Code Savannah
Summer Camp 2023
Web Development Takes Flight
Big Week On Campus
Our FREE week-long Girls Code Savannah Summer Camp 2023 was held July 10‐14 at the Georgia Southern University-Armstrong Campus. Thanks to the Georgia Southern Business Innovation Group and the Armstrong Campus Computer Science Department, campers were treated to a mini college campus experience. From learning to code their own websites in an actual computer science lab to eating lunch daily in the campus dining hall, most campers acquired not only their first set of real-world coding skills but their first ideas of what it might be like to attend college.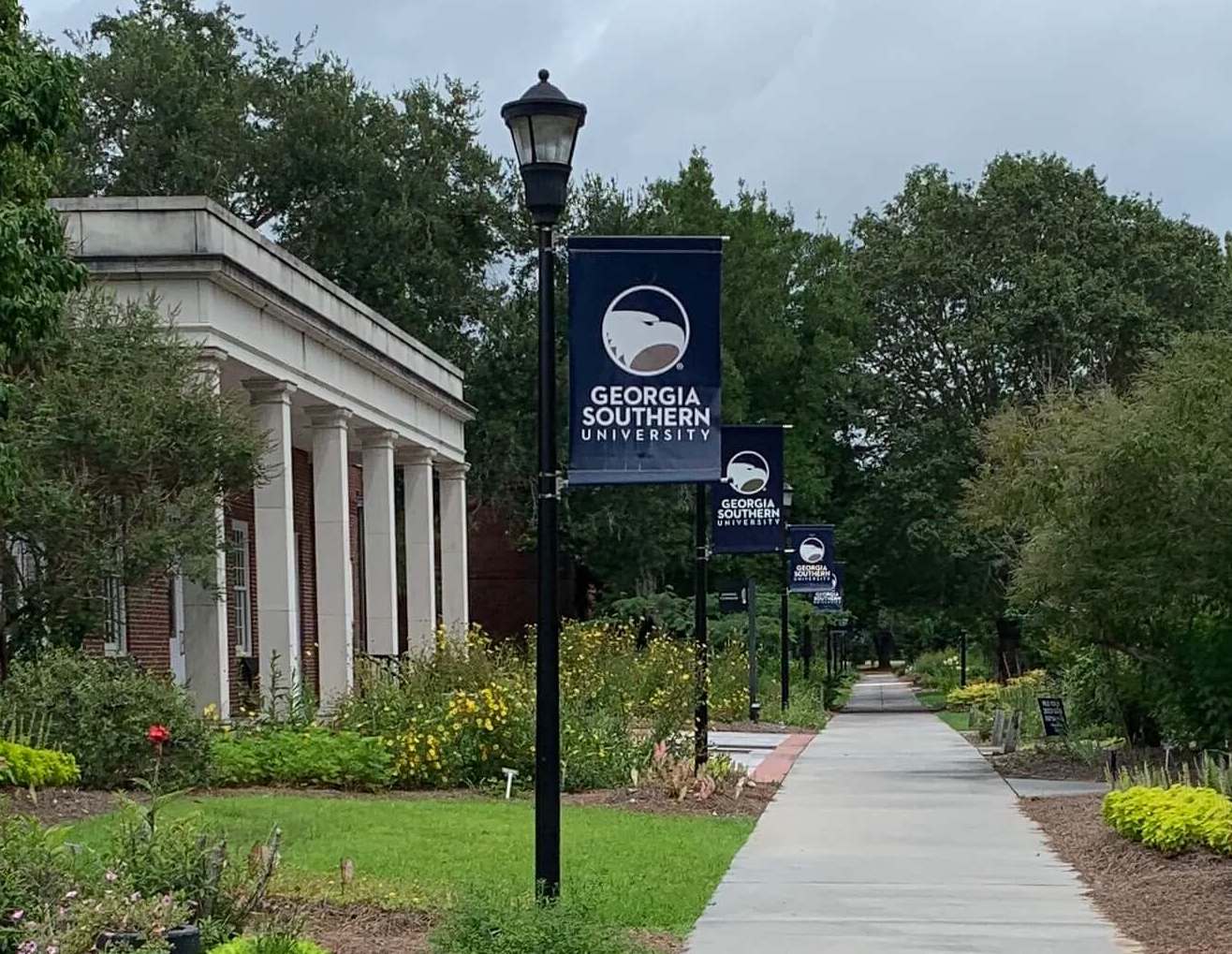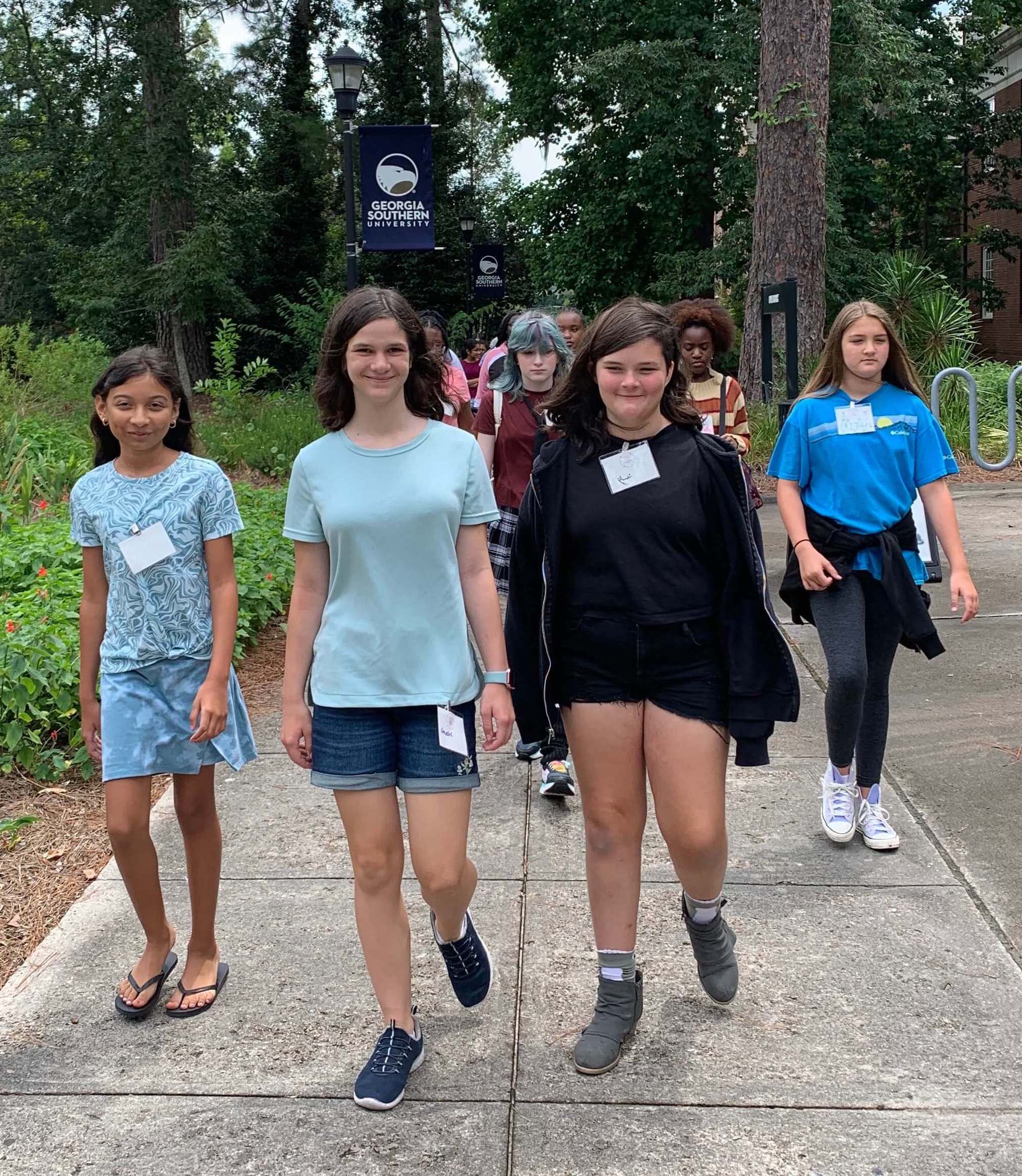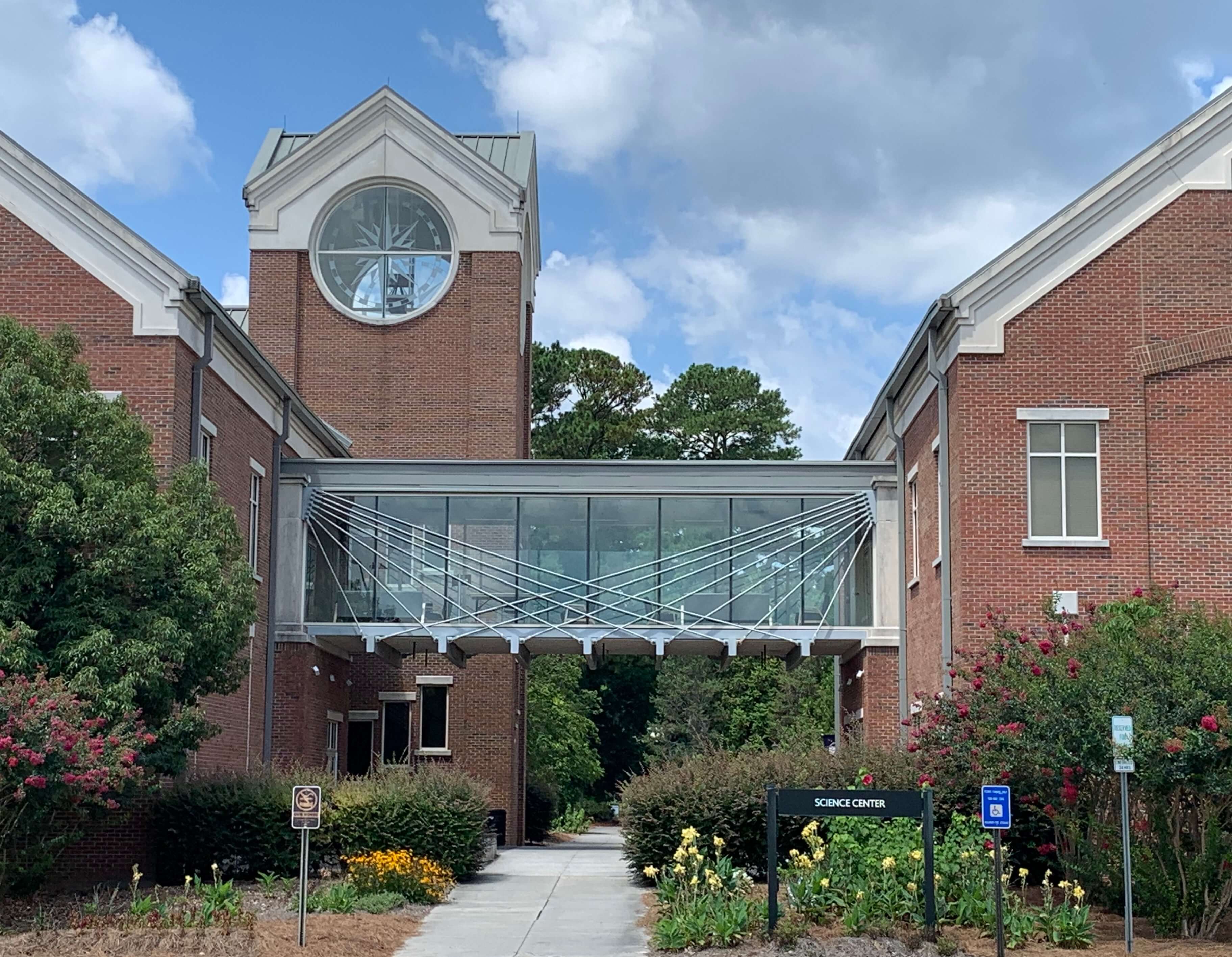 Icebreakers & Activities
Each day of camp included "icebreakers" to allow the 33 girls from over 10 different Savannah Chatham County Public Schools to get to know one another and build Girls Code Savannah community vibes. Other activities, such as creating "binary bracelets" based on their initials, helped campers to understand the difference between how information is processed by the human brain versus a computer's "brain".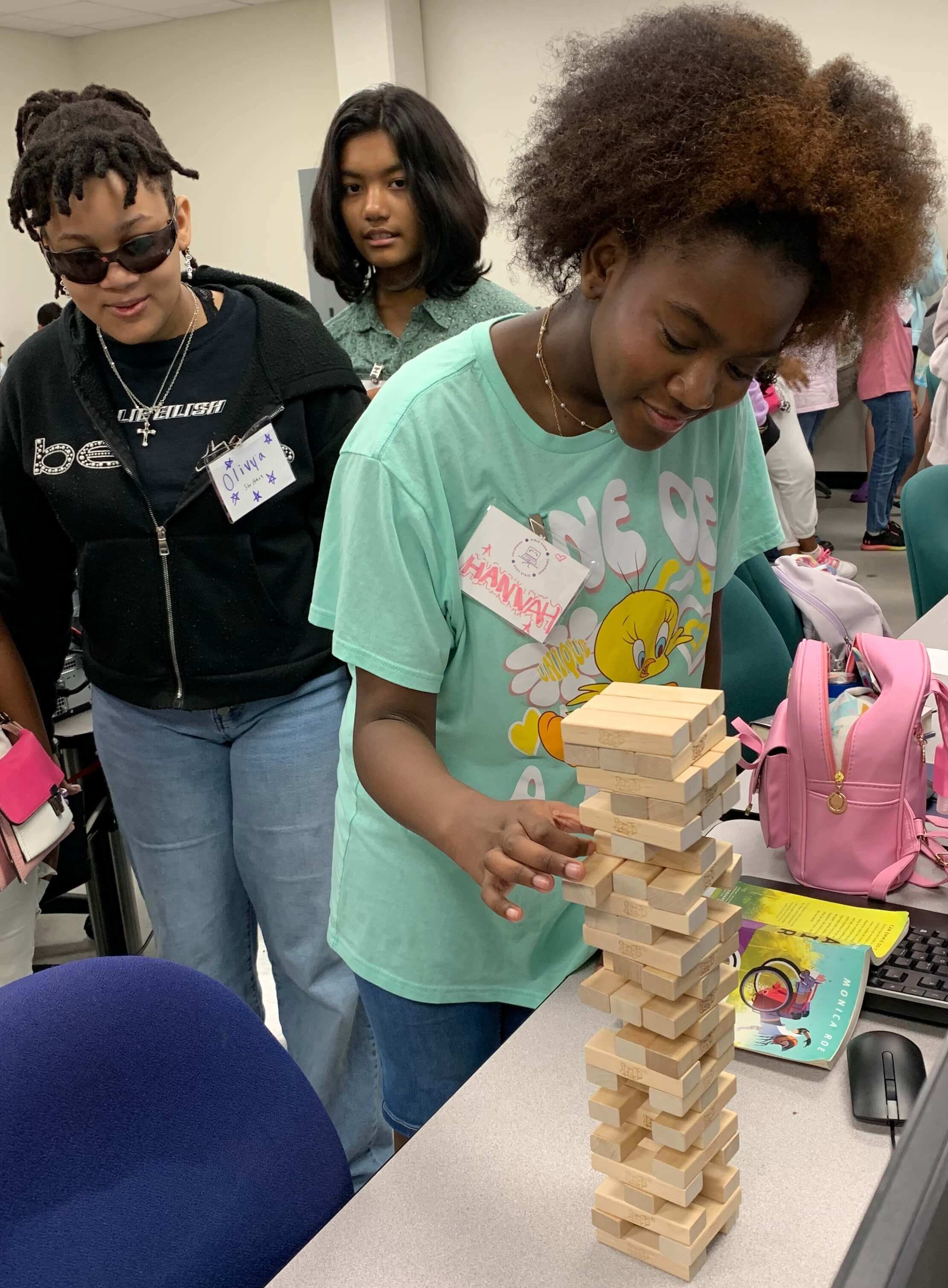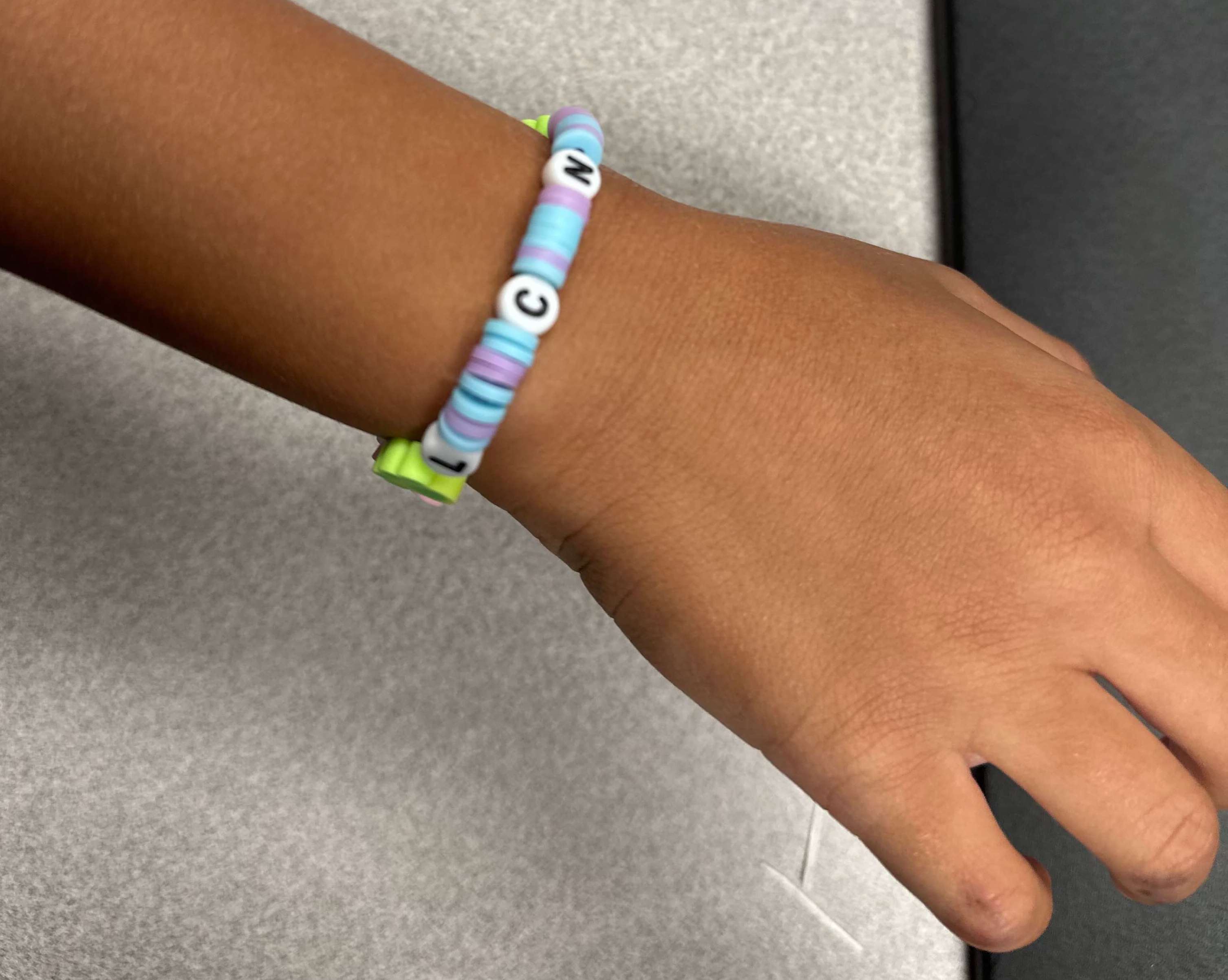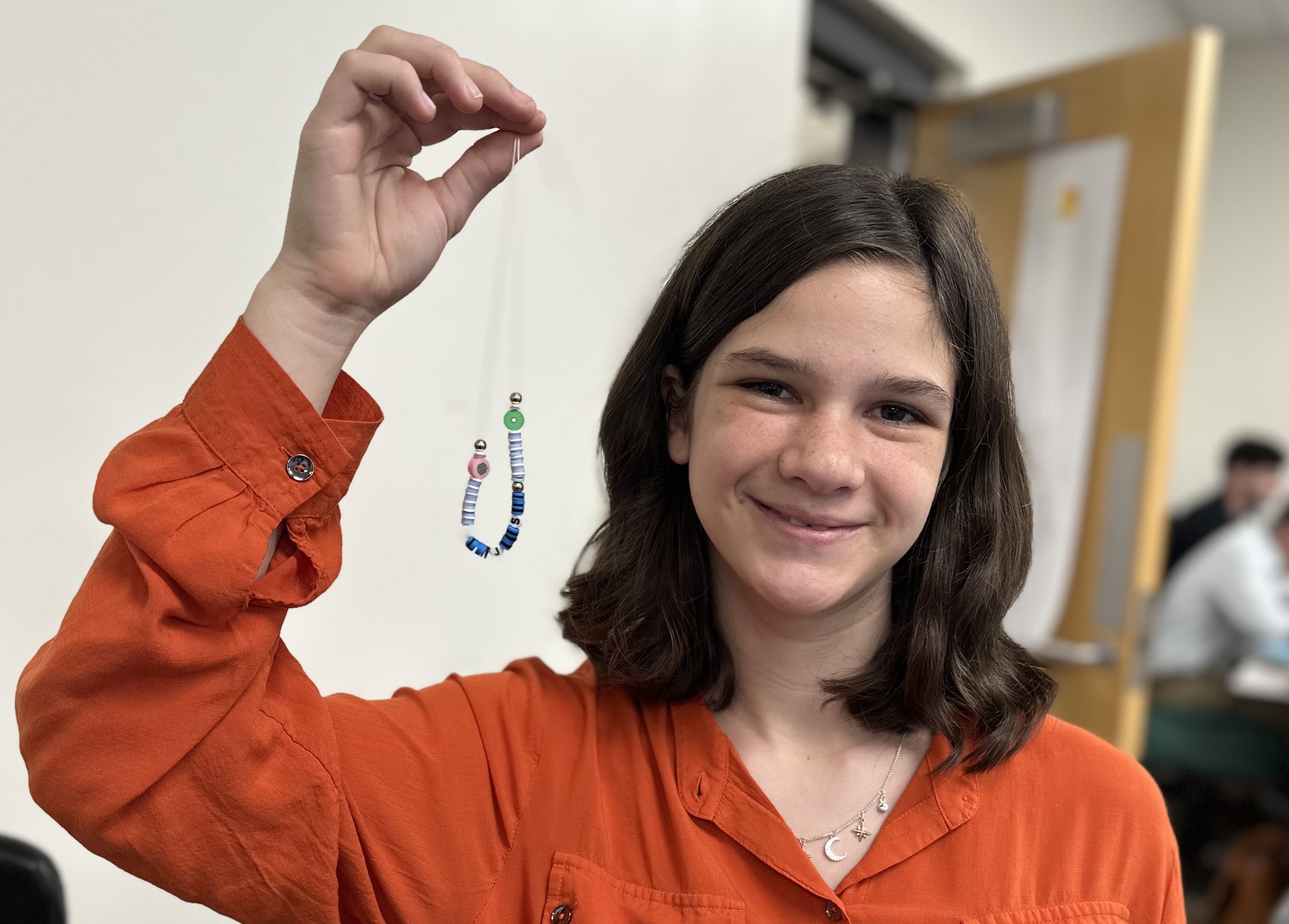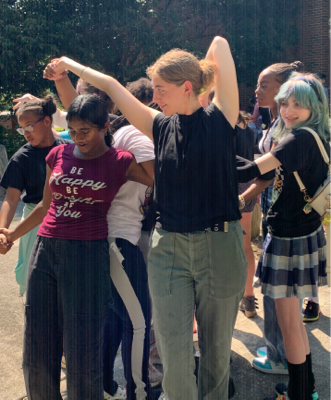 Website Development
Each day campers engaged in real-world coding as they used HTML5 and CSS coding languages to build their own websites from a blank screen. Website development concepts such as layout and positioning, incorporating images and graphics, hyperlinks, fonts, user accessibility, and communicating information through color choice and design were some of the topics discussed and then directly translated into code throughout the week.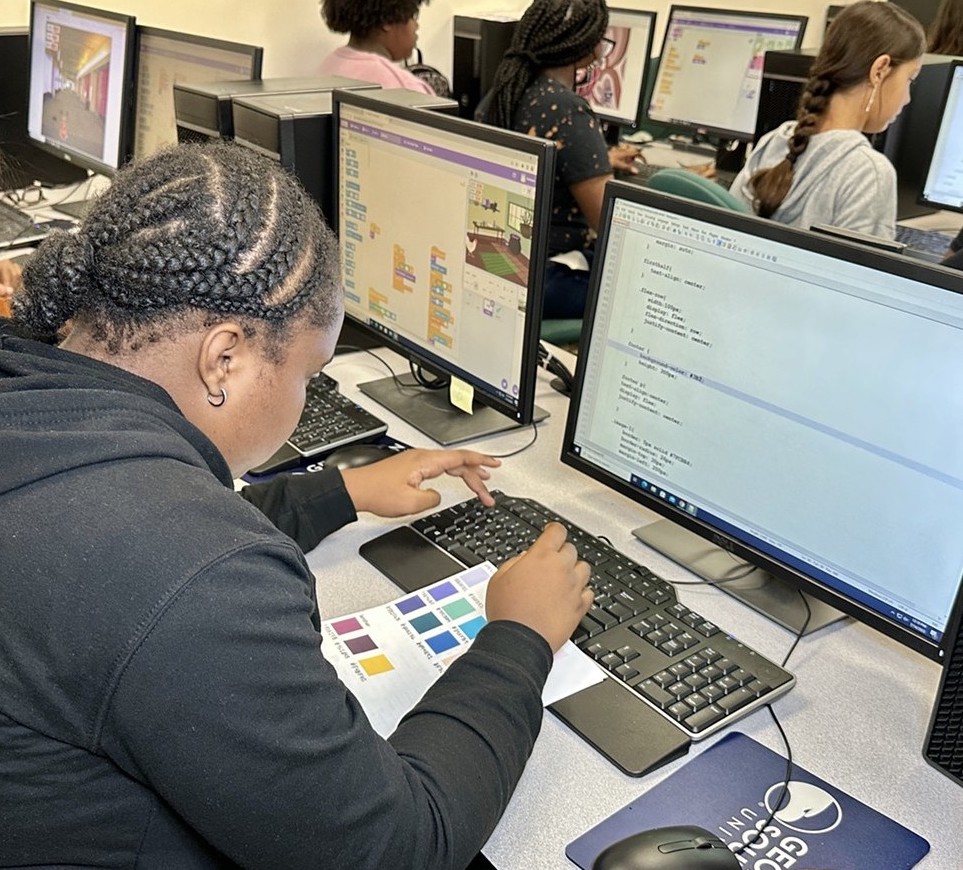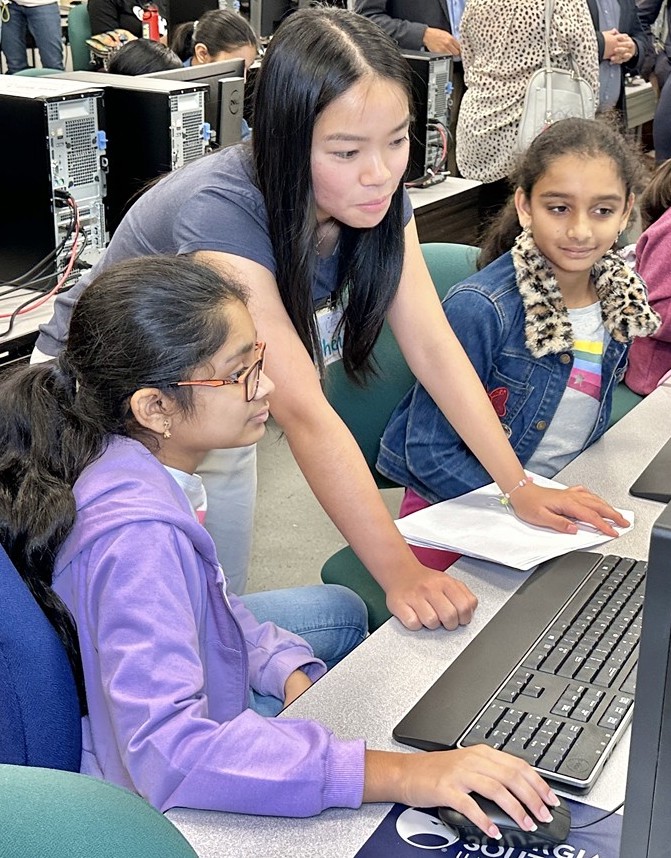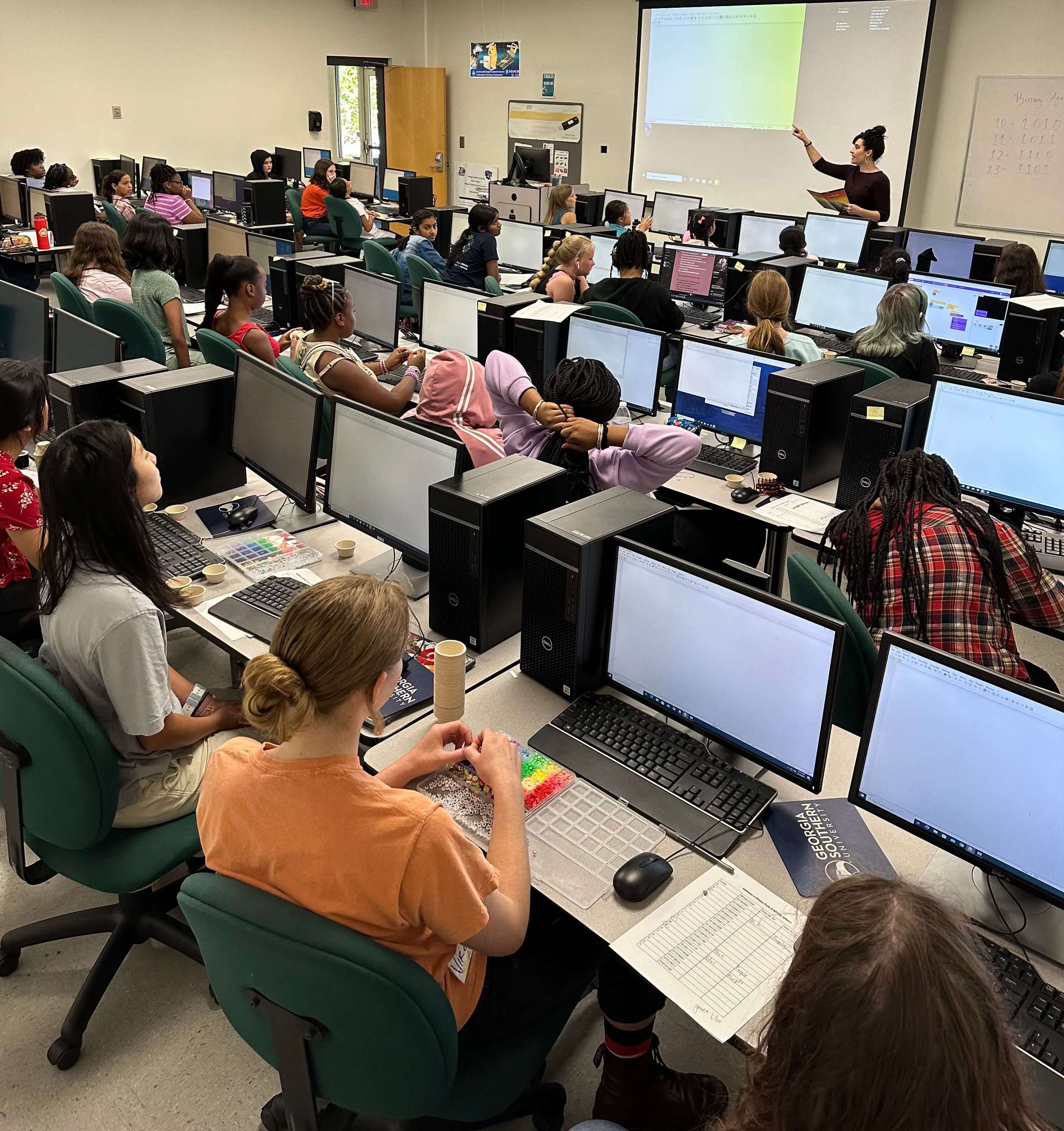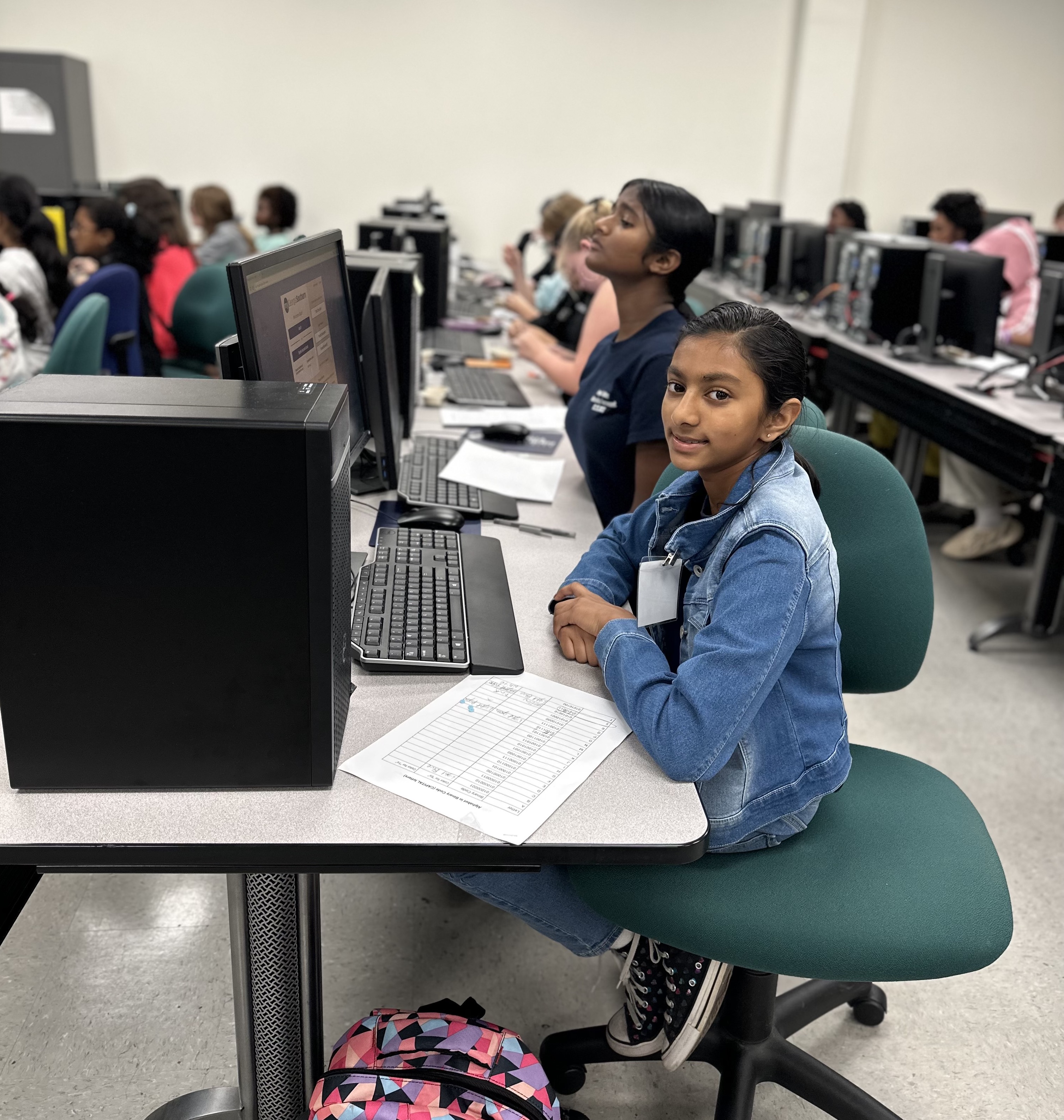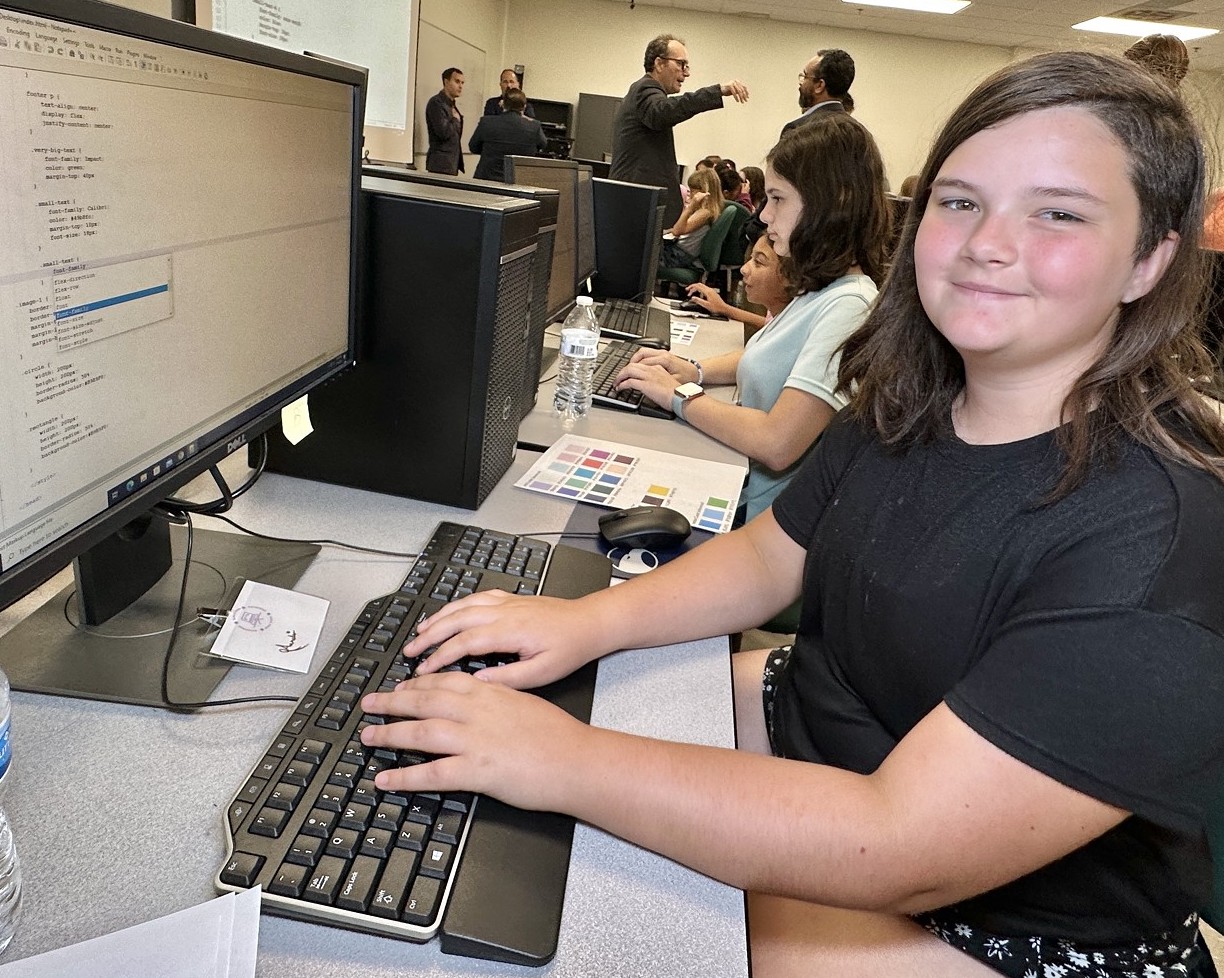 Fly Corps Aviation Field Trip
Girls Code Savannah Summer Camp 2023 would not have been possible without generous funding from the City of Savannah, the Howmet Aerospace Foundation, and the Howmet Women's Network. Their collective desire to provide this free opportunity for young women in Savannah Chatham County Public Schools to acquire technology and coding skills while dreaming big for their futures included an off-campus field trip to Fly Corps Aviation on Thursday.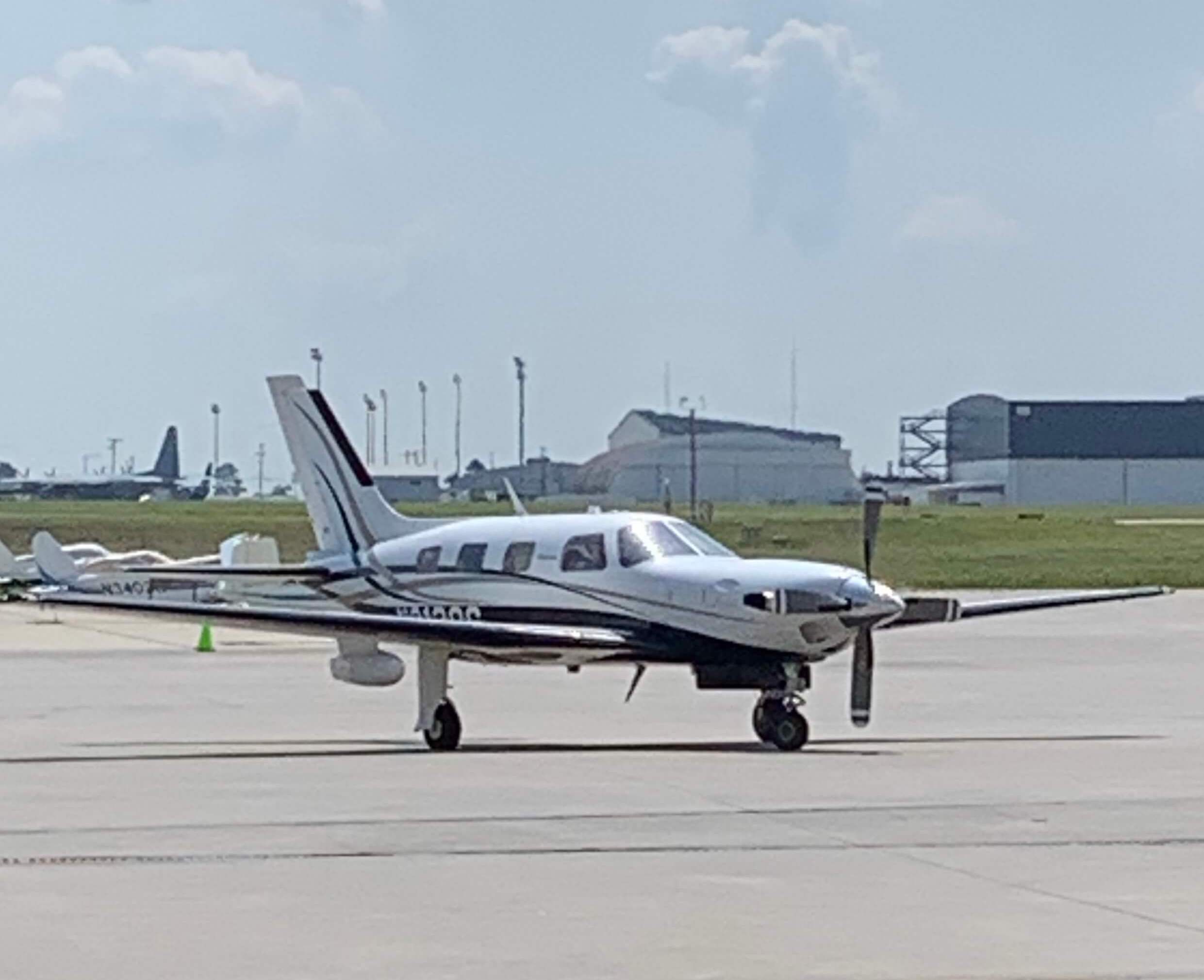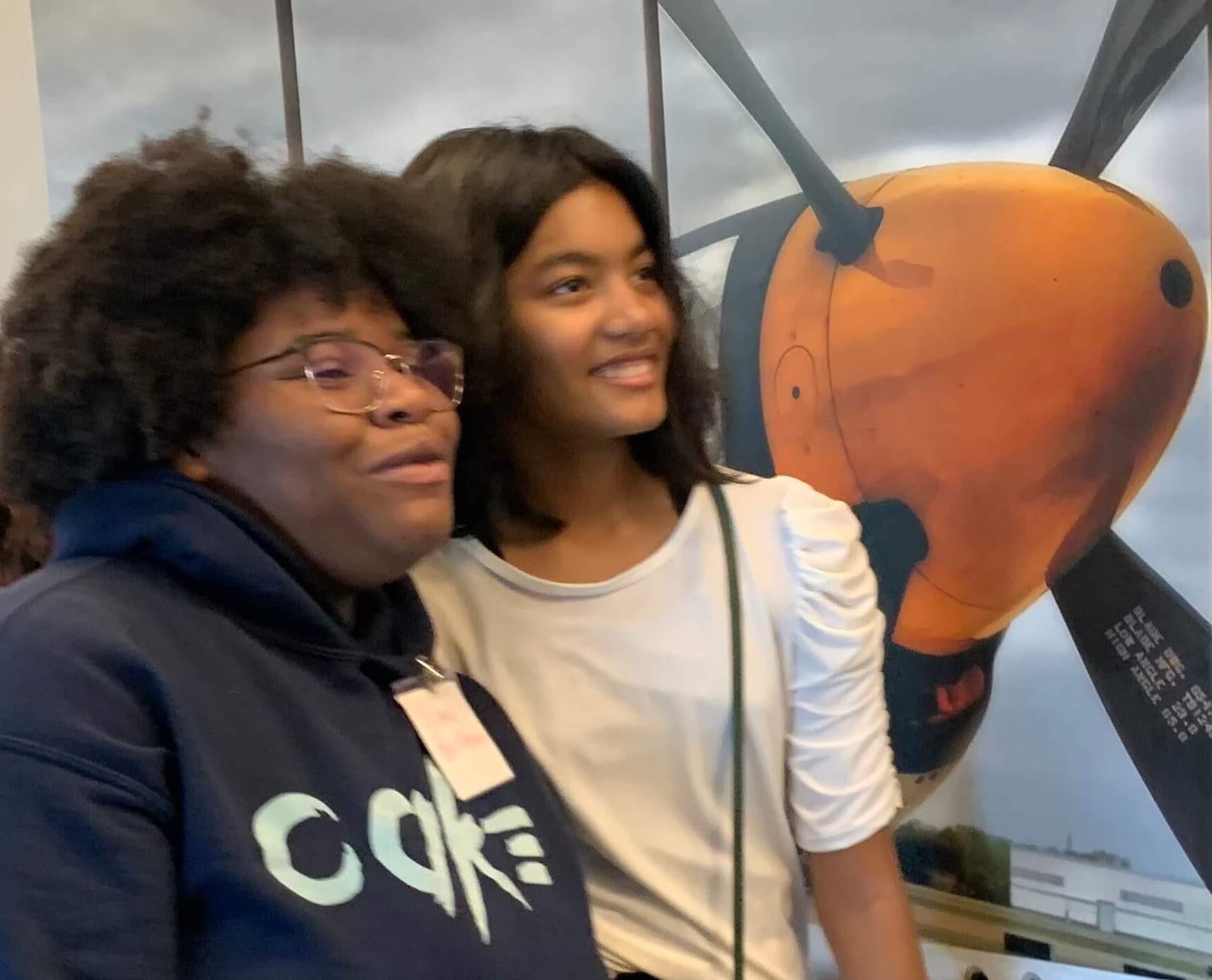 Owner Jake Becker and his team at Fly Corps Aviation created both an educational and exciting experience for campers. Campers were shown how technology, websites, and mobile apps are used in aviation everyday. Female pilots Diya Patel & Laurie McCord detailed their unconventional career journeys and answered numerous questions from the crowd. 19‐year‐old Diya's personal story of beginning her flight training at the early age of 15 due to the availability of aviation scholarships for women, sparked a great deal of interest!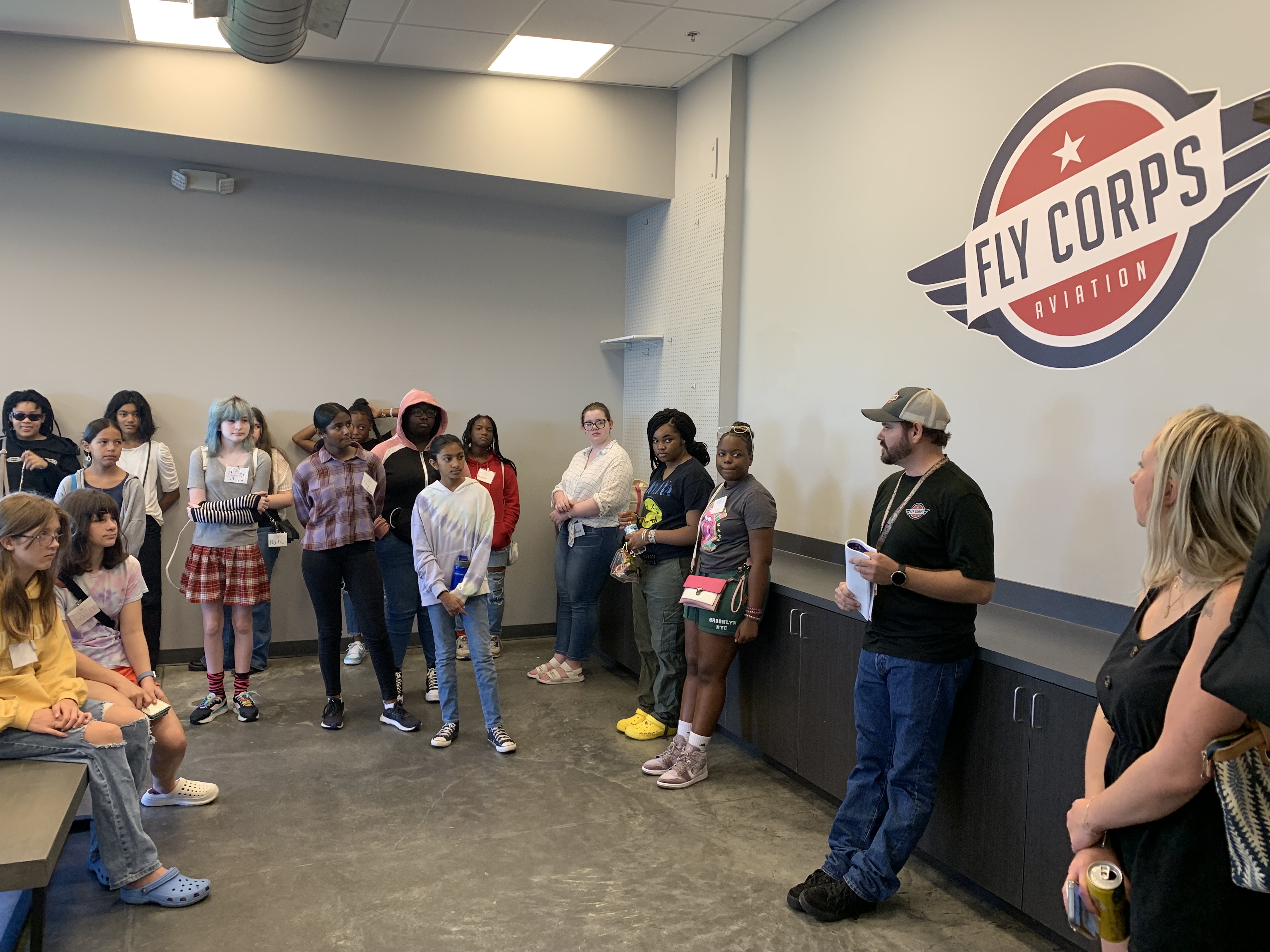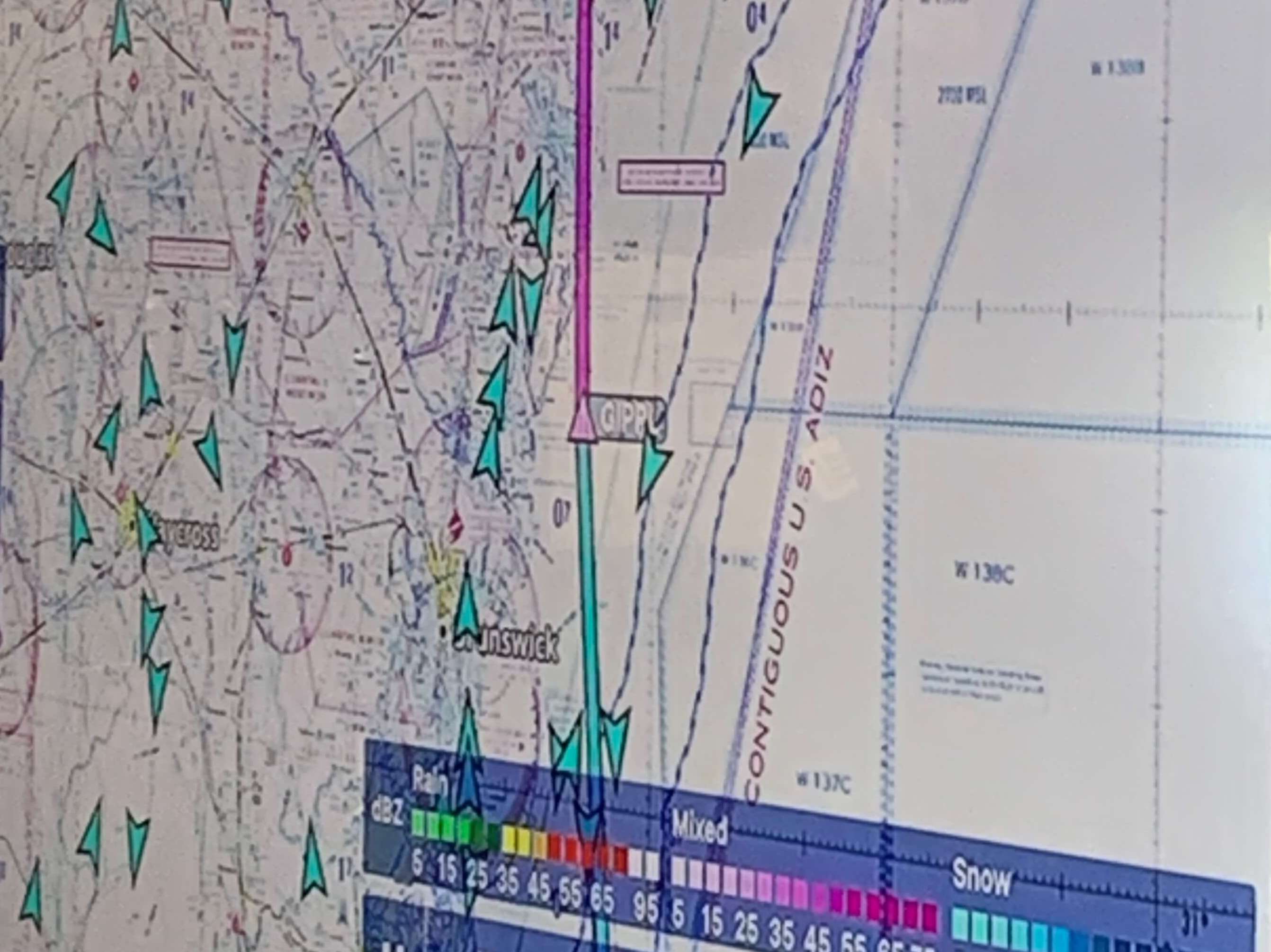 But it was hard to top the level of excitement campers felt in being treated to a private tour of planes on the hanger. Each camper had the opportunity to sit in multiple planes and interact with the controls and indicators while Diya & Laurie described the purpose of each. Campers left not only pondering what a career in aviation might be like but also with a real understanding of how modern technology and coding has improved the ease, enjoyment, and safety of the flight experience.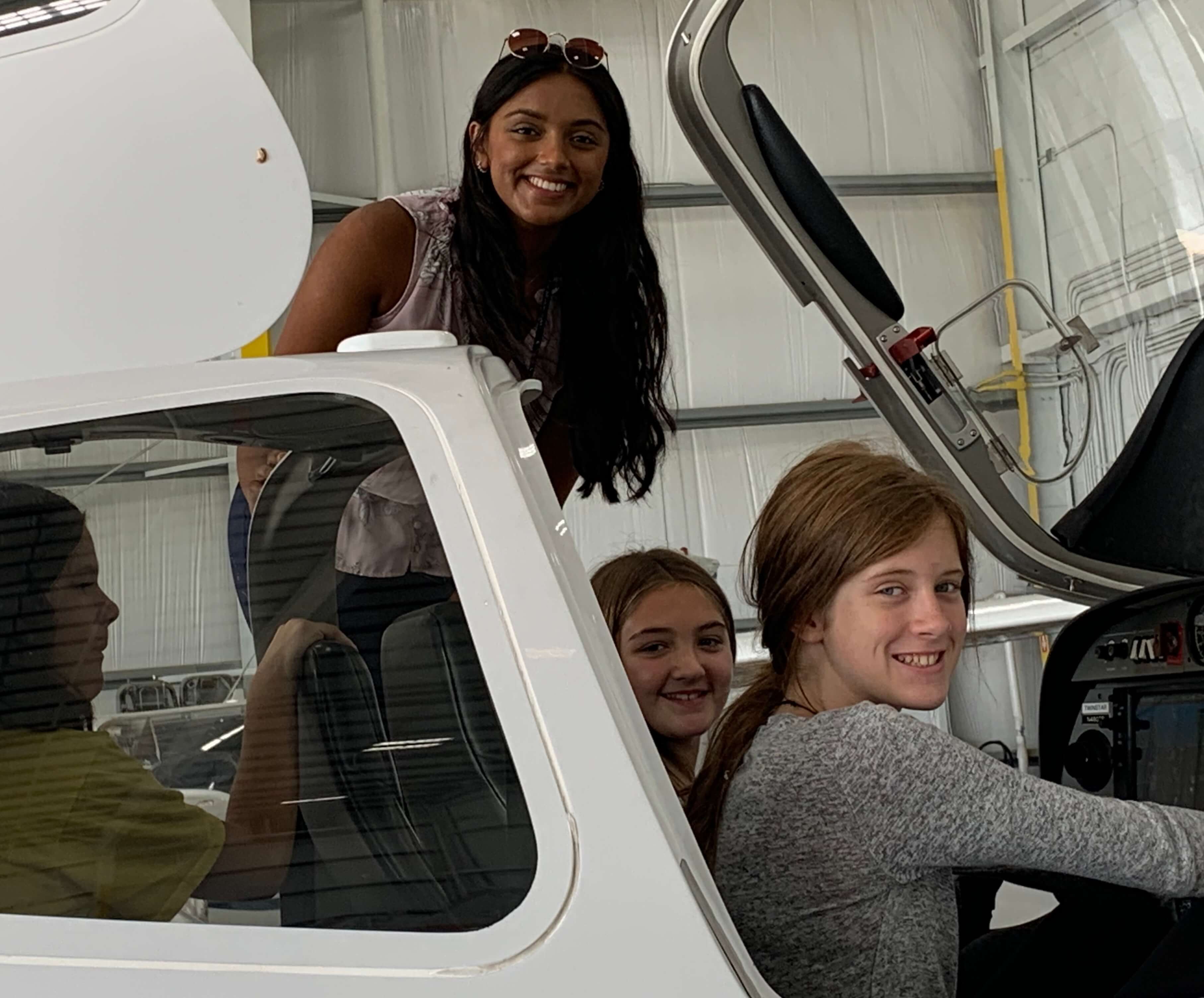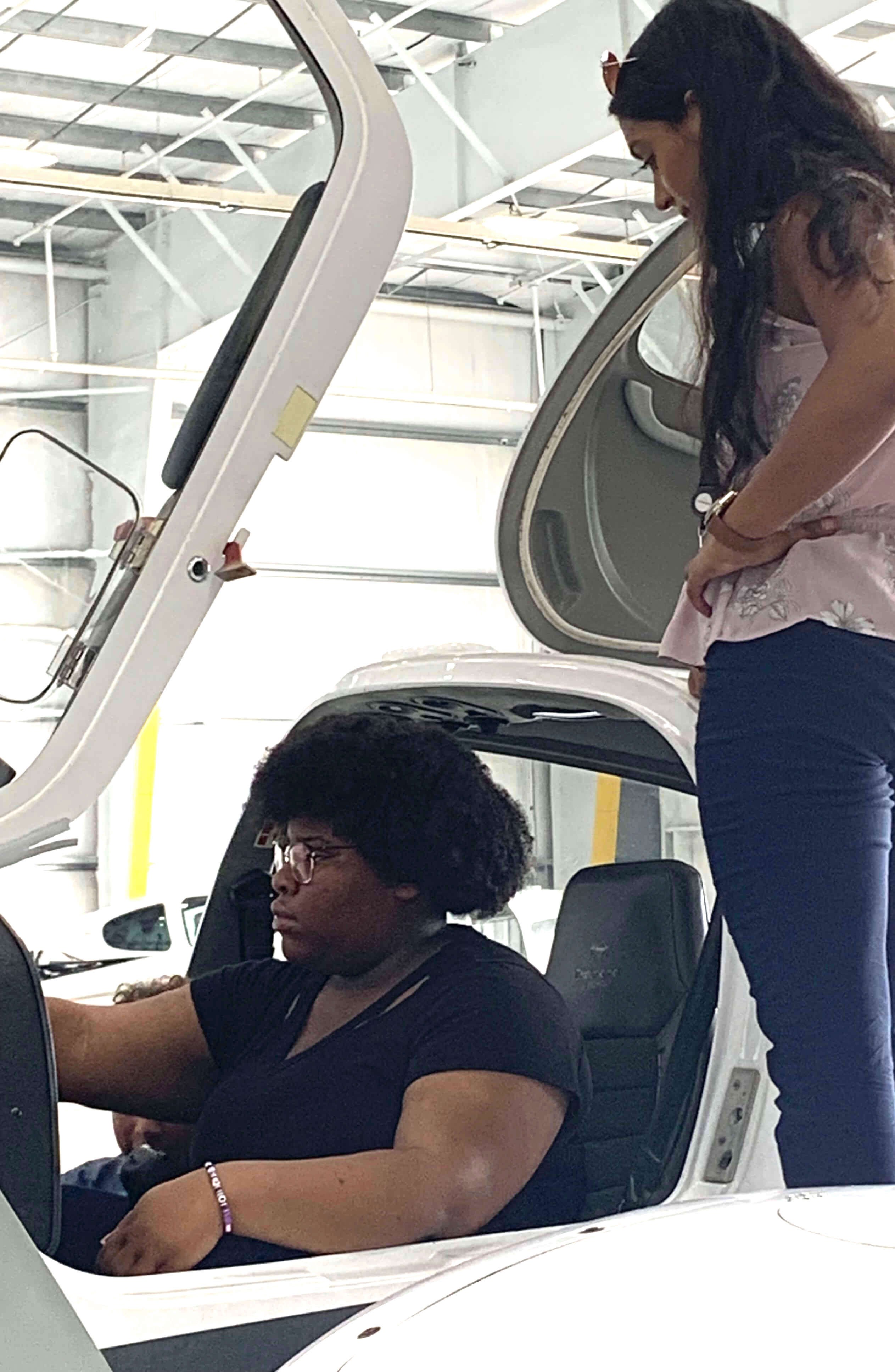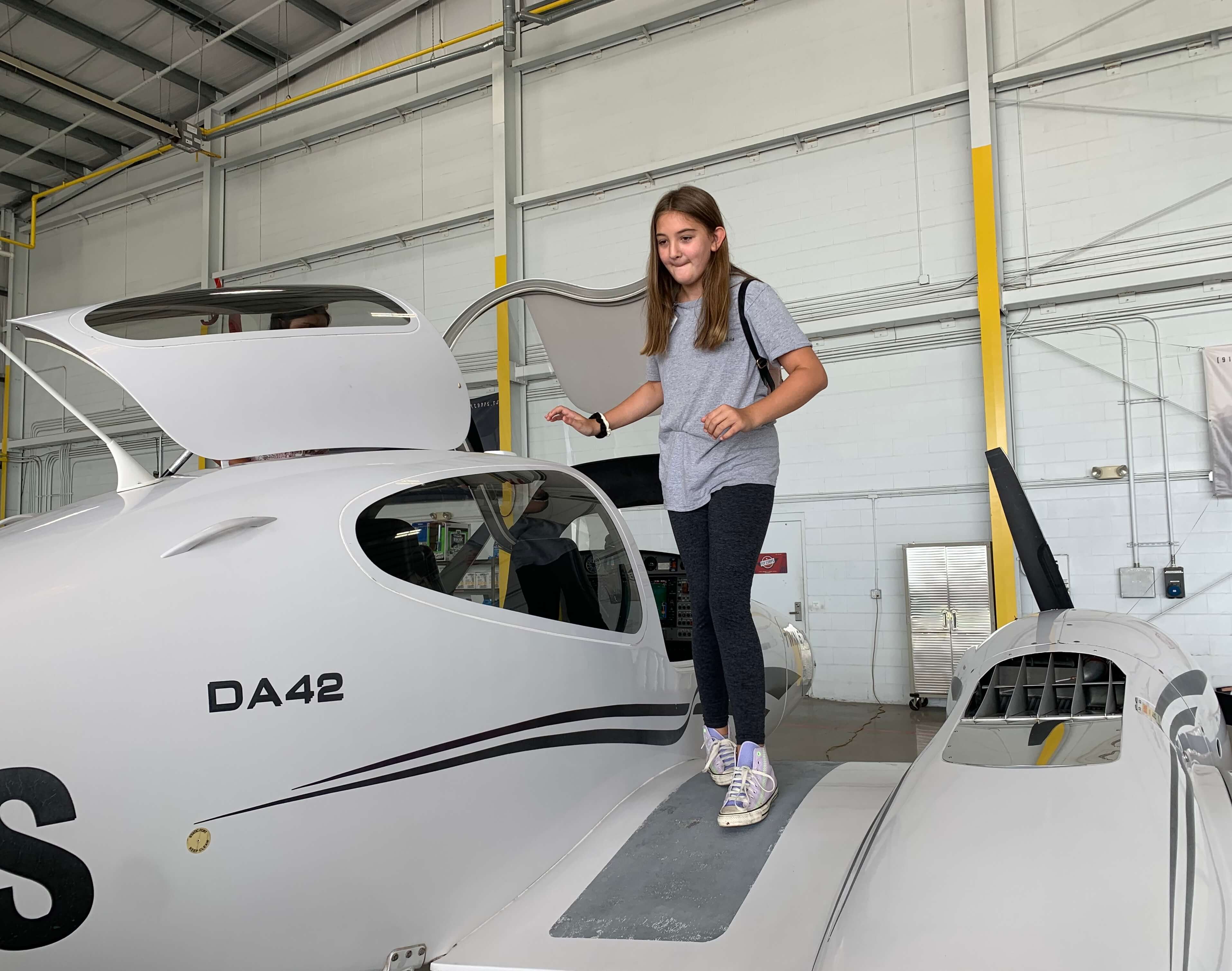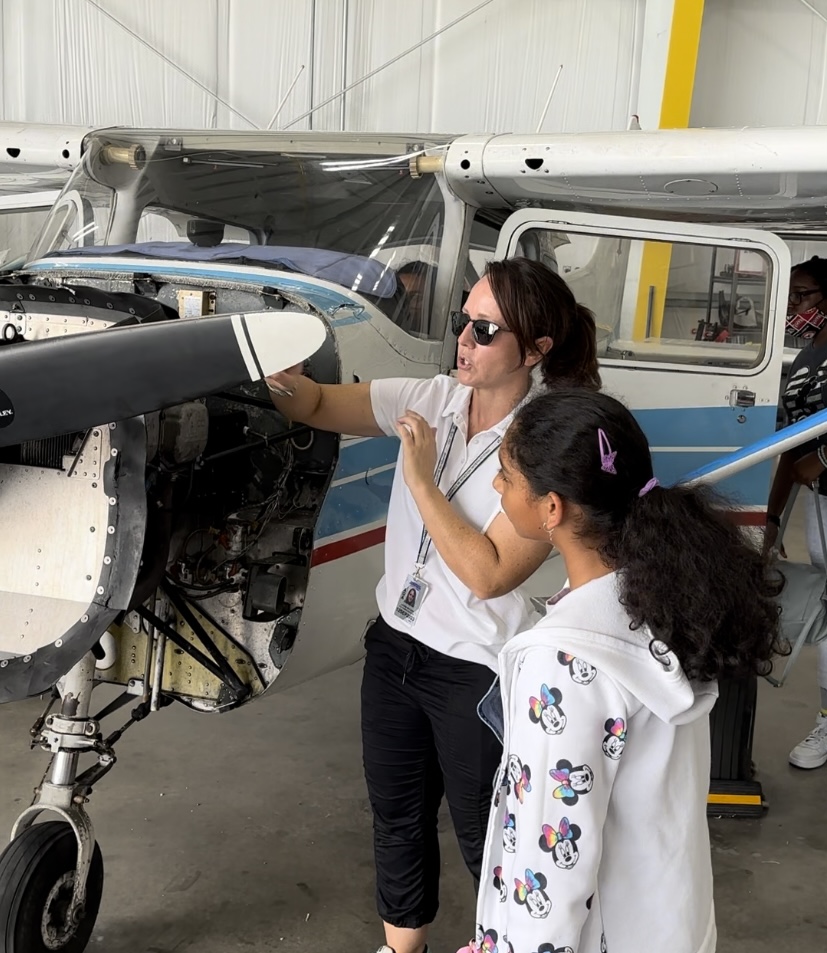 Girls Code Savannah & The Creative Coast Teams
As the week drew to a close, Girls Code Savannah and The Creative Coast teams prepped for Friday's Summer Camp Showcase.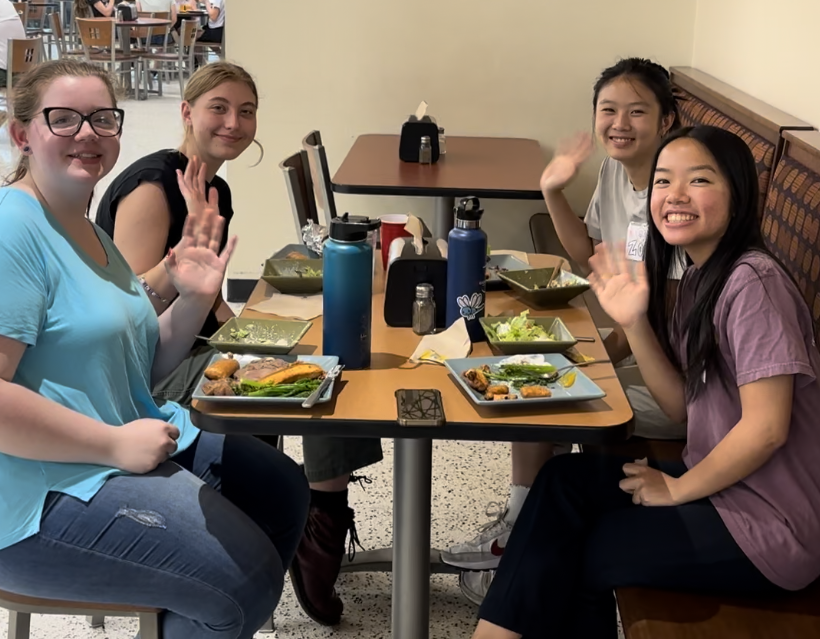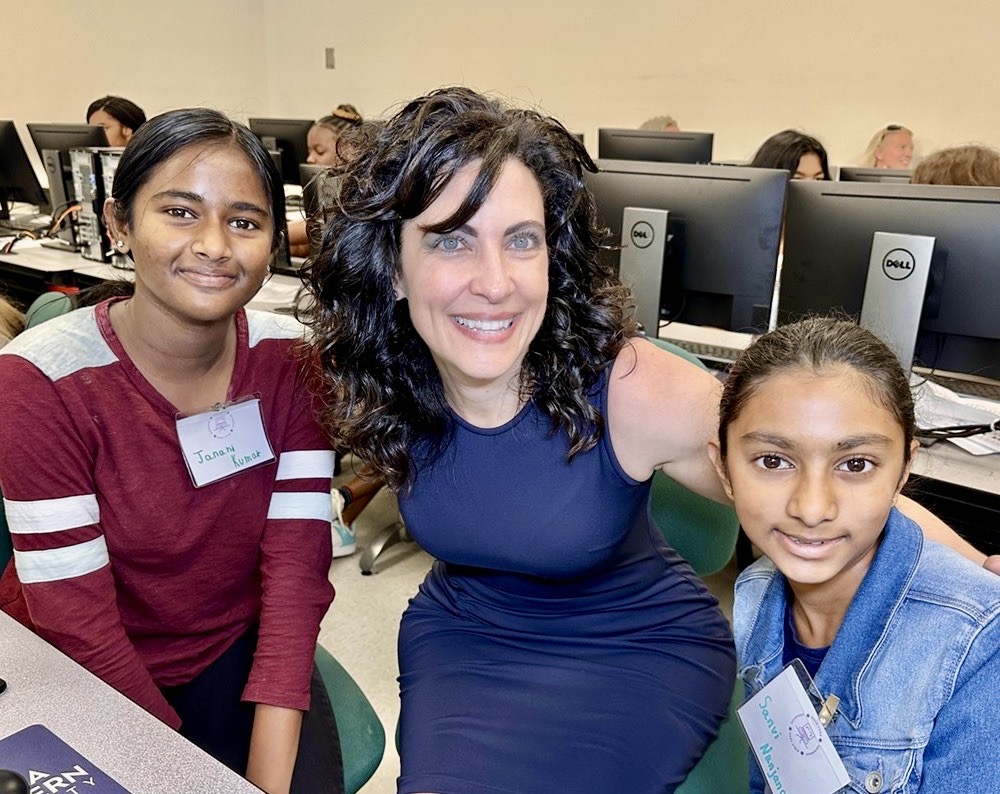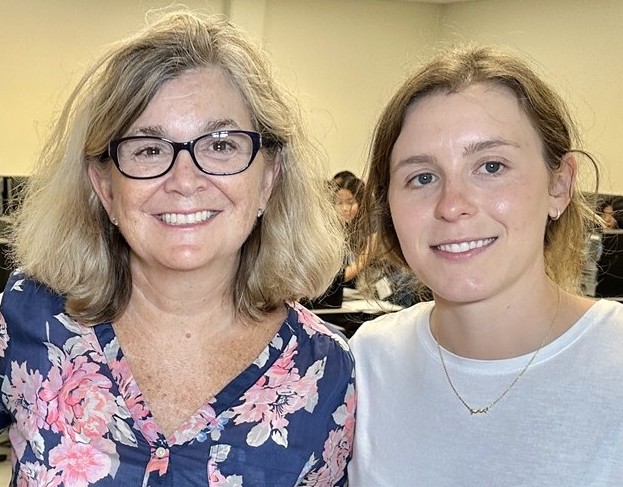 Summer Camp 2023 Showcase
Camp sponsors, supporters, and camper's families gathered to see campers show off their new coding skills and websites.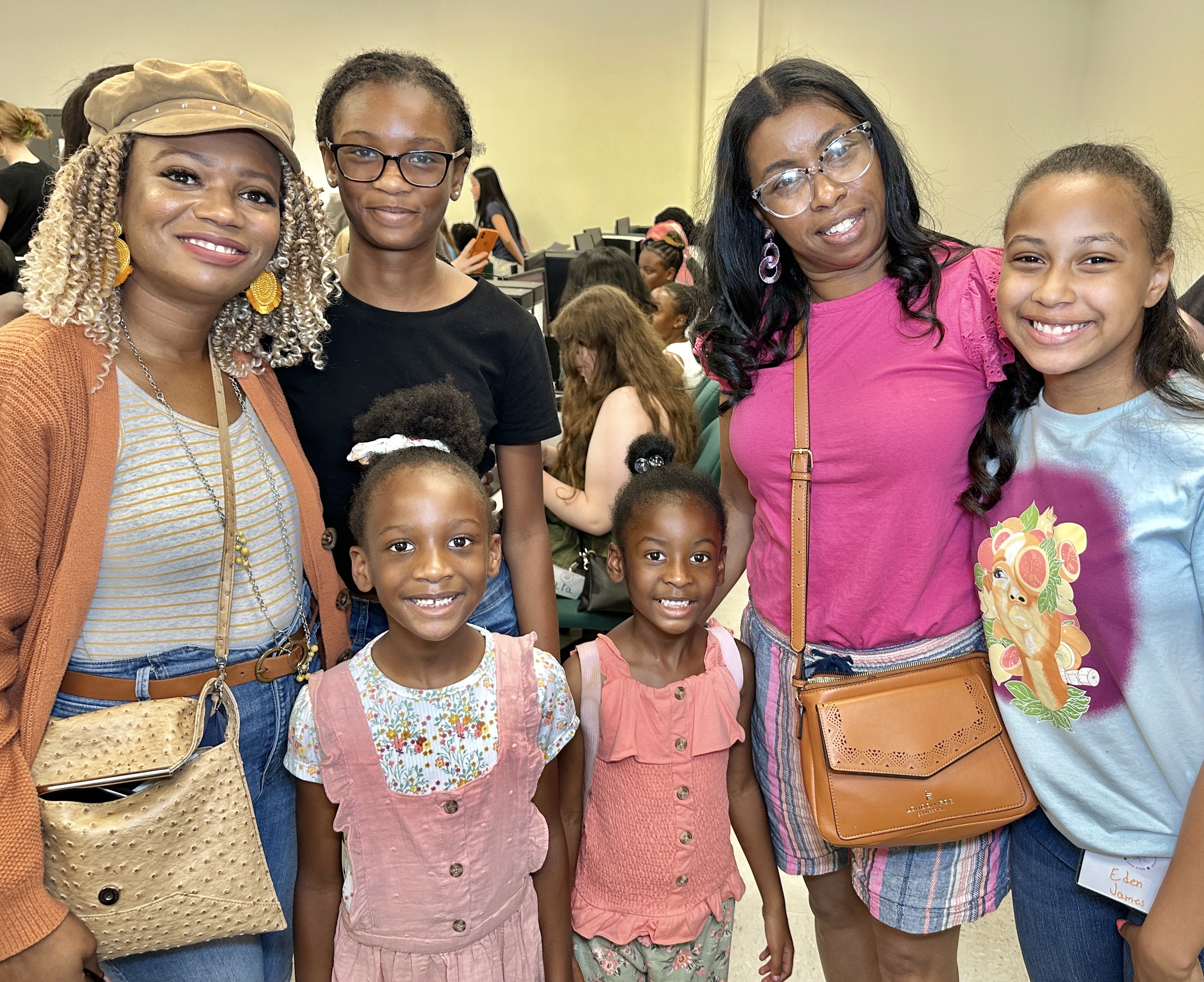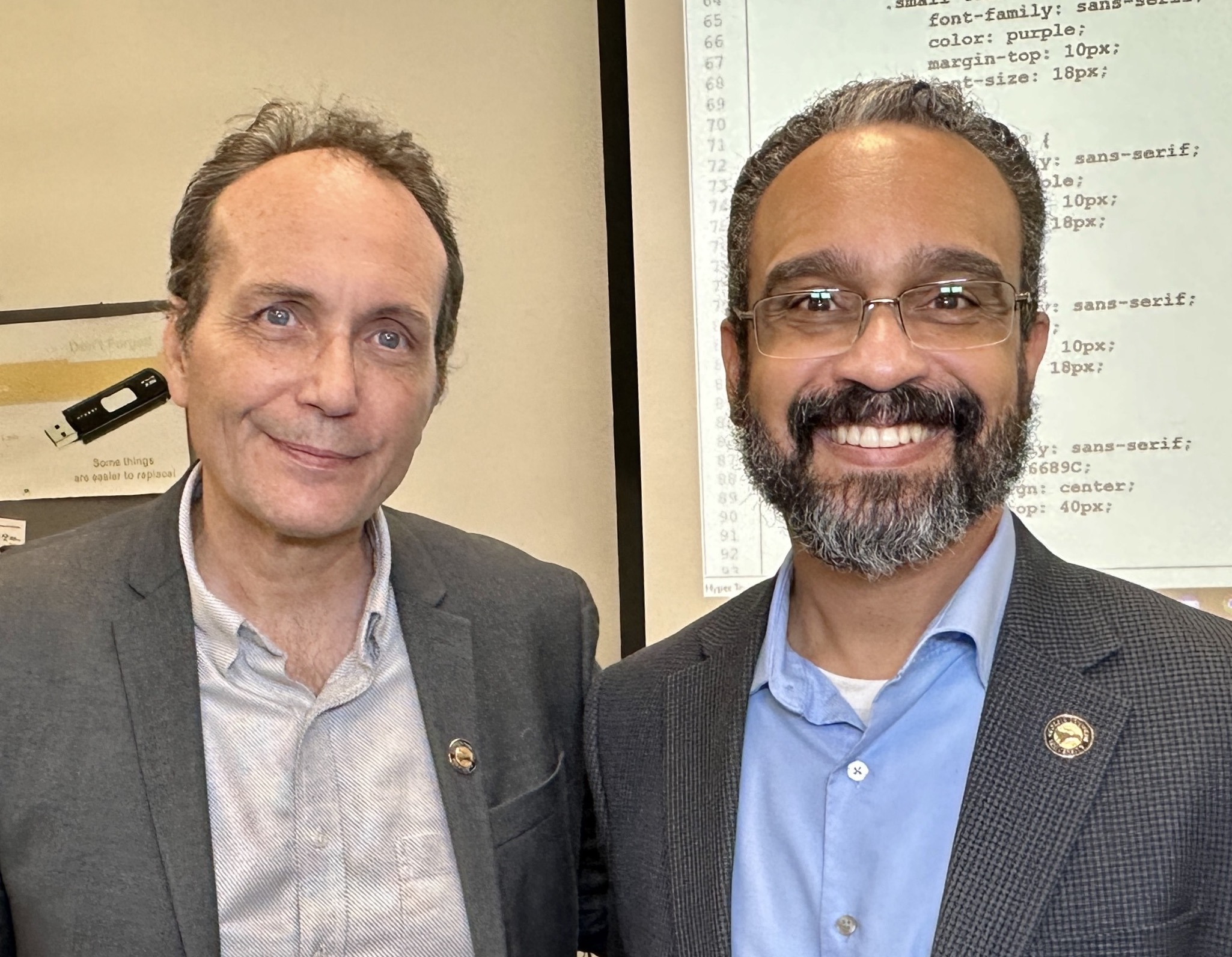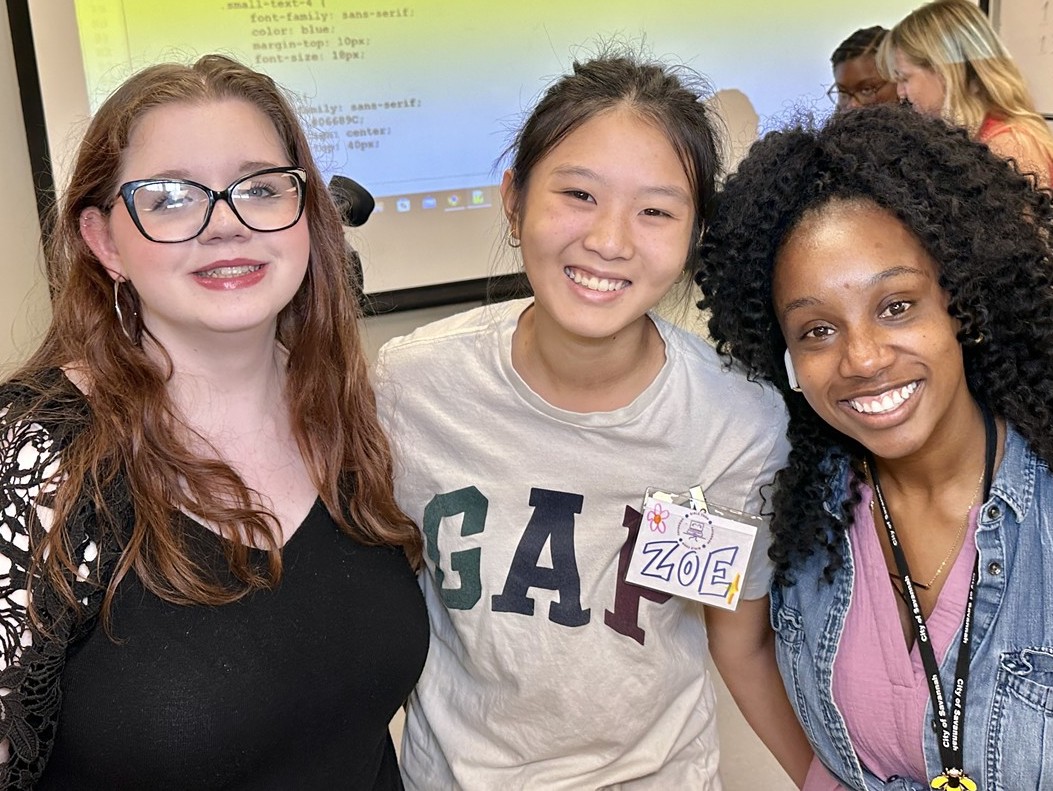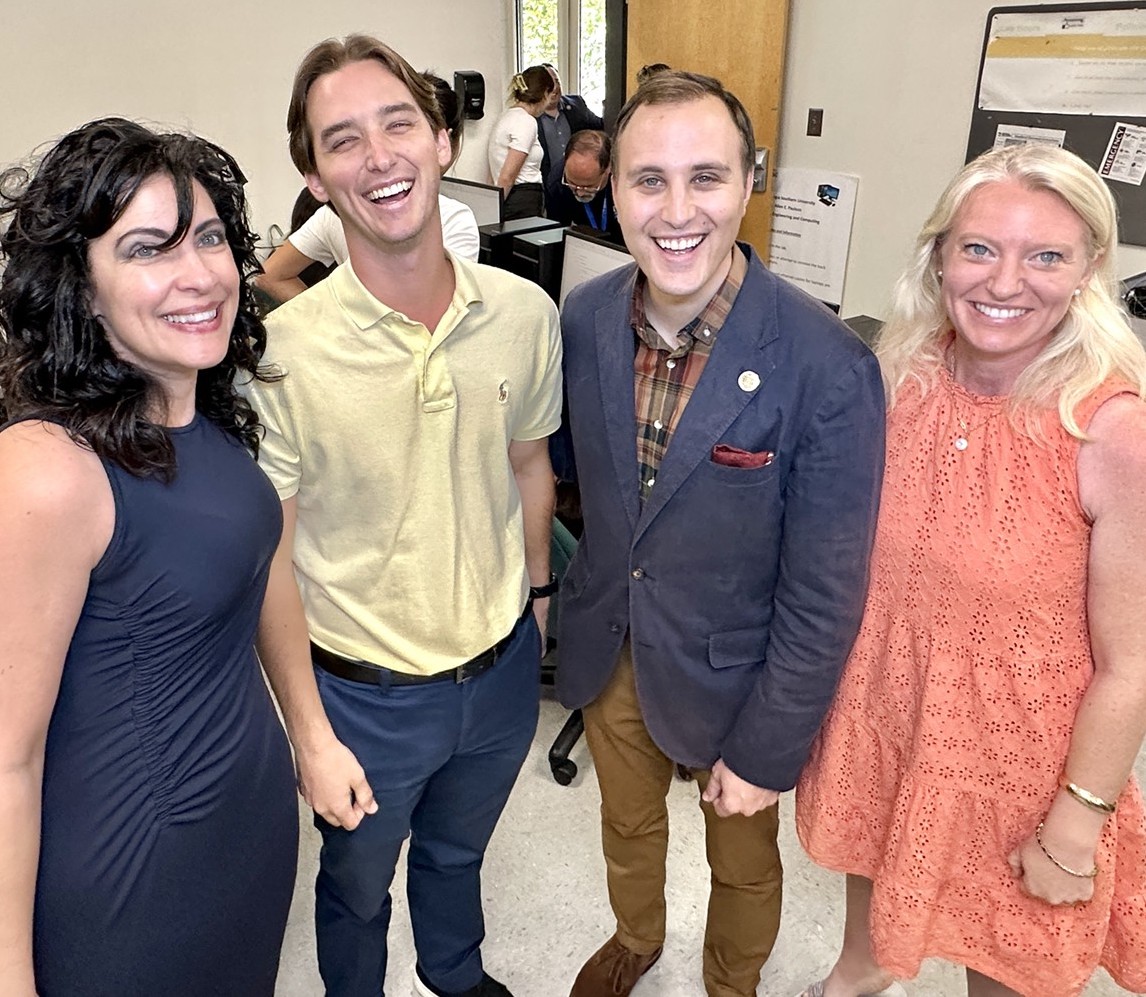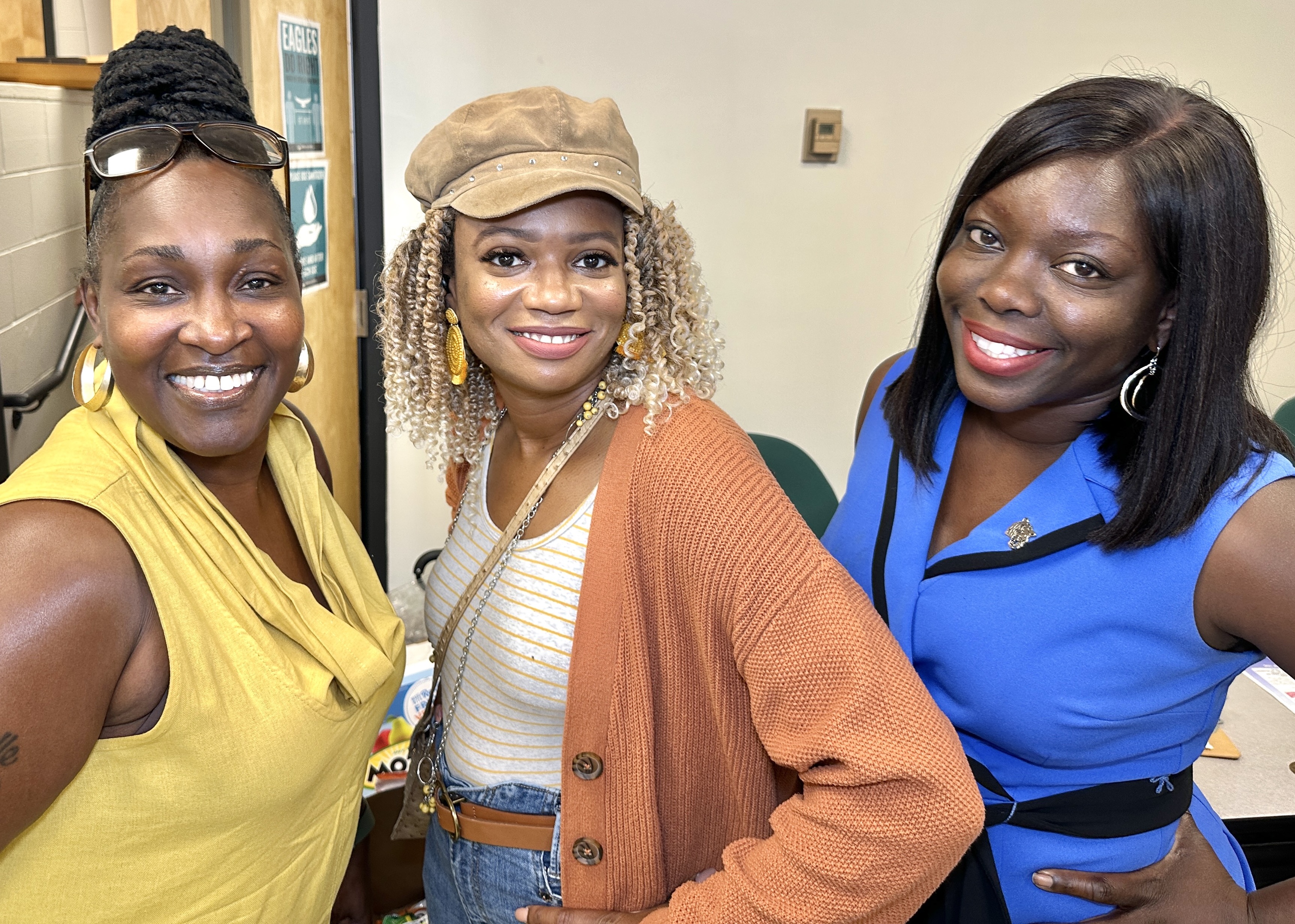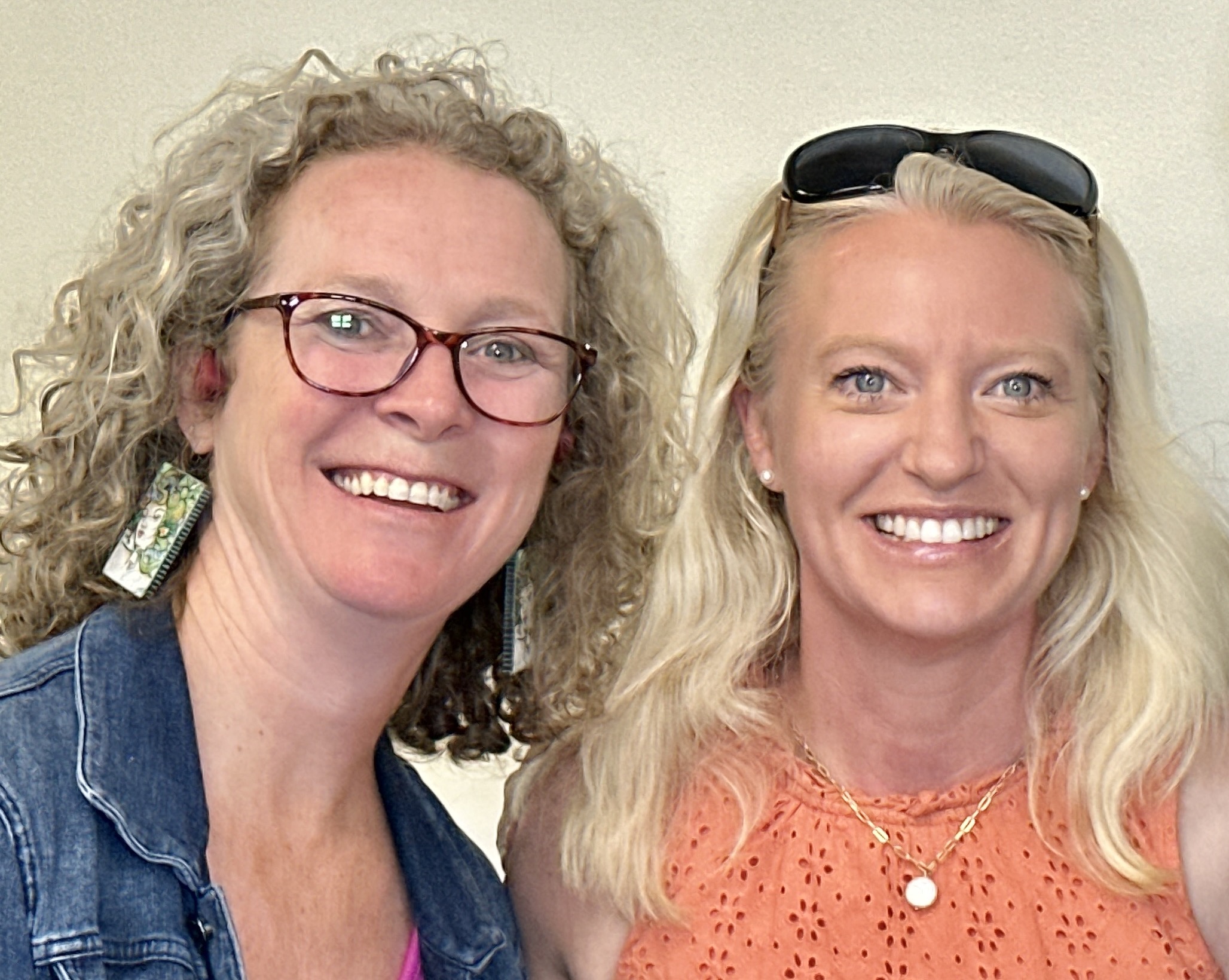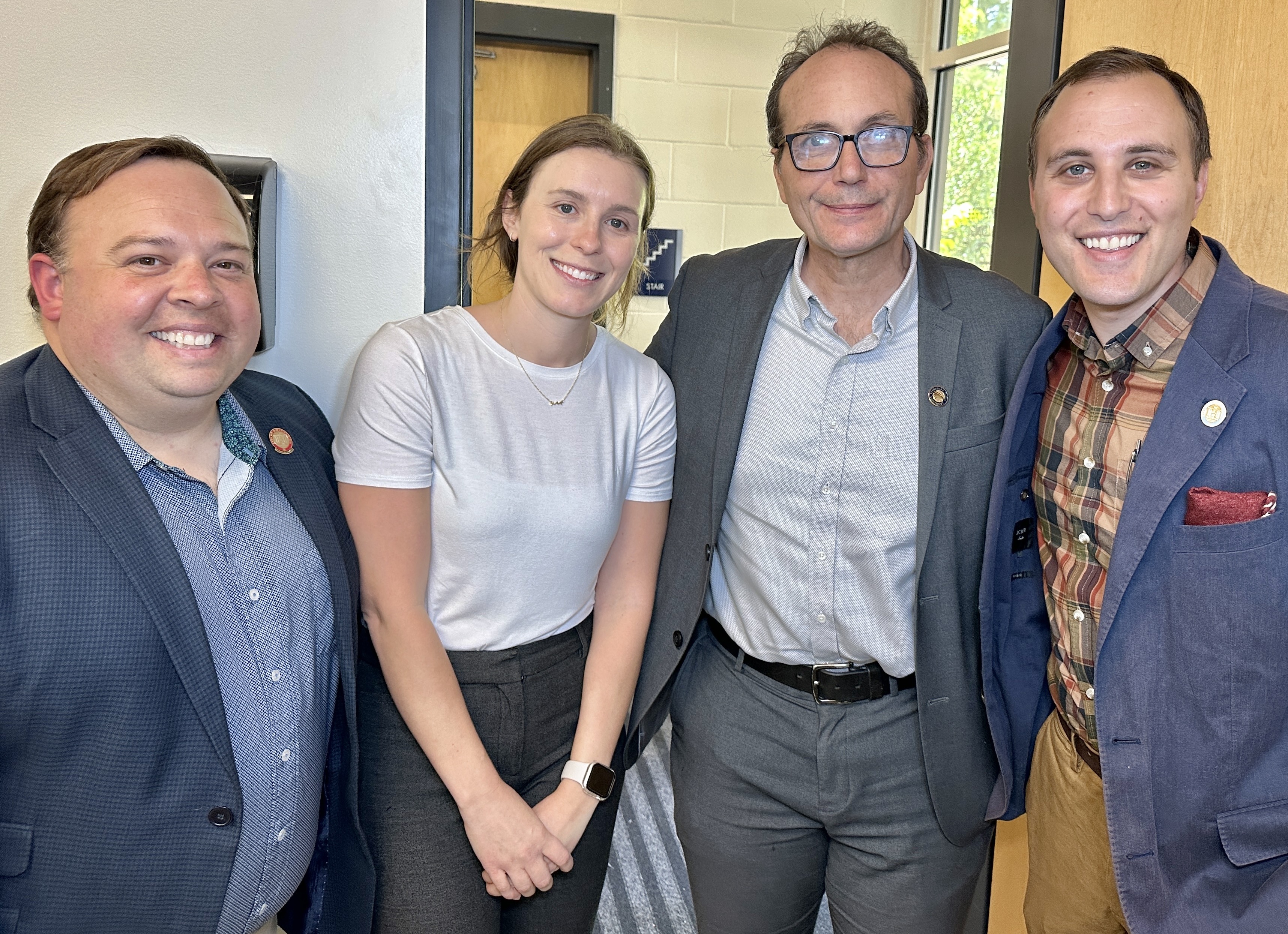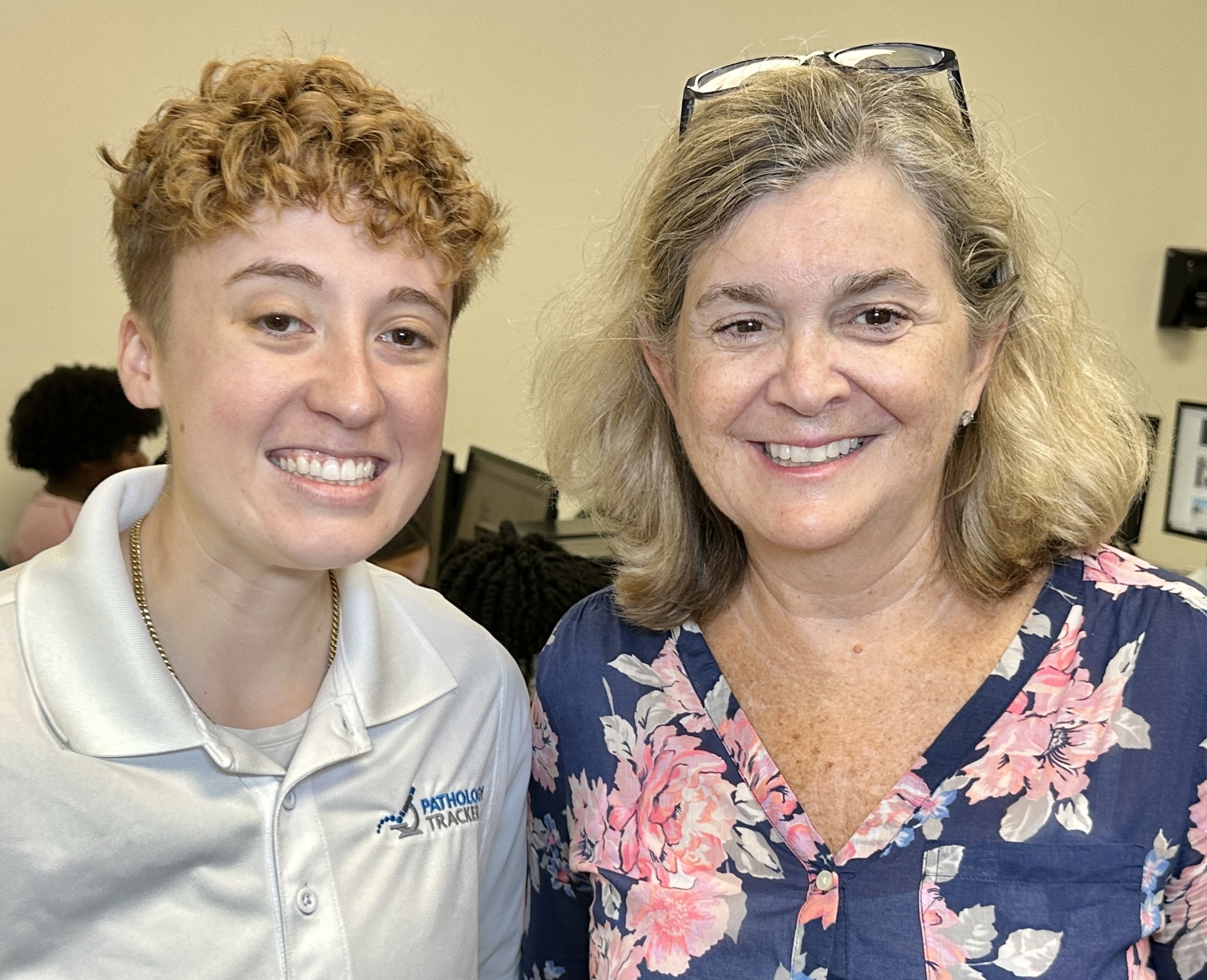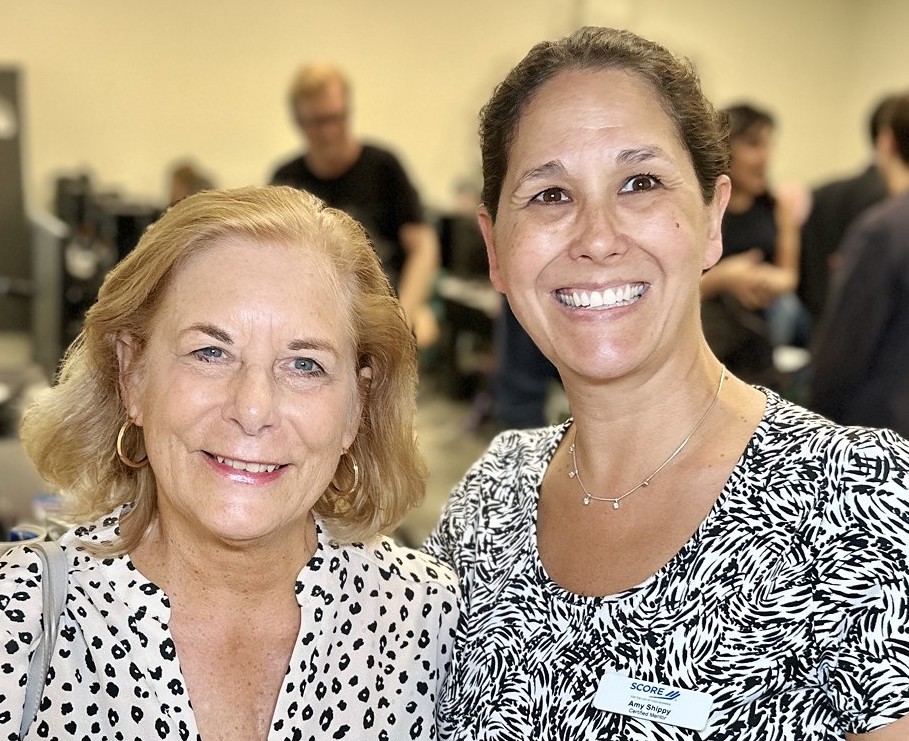 Summer Camp 2023 Was A Big Success
In ways both large and small, Girls Code Savannah Summer Camp 2023 was a big success! This was clearly evident not only in the new skills learned but in the many new friends made.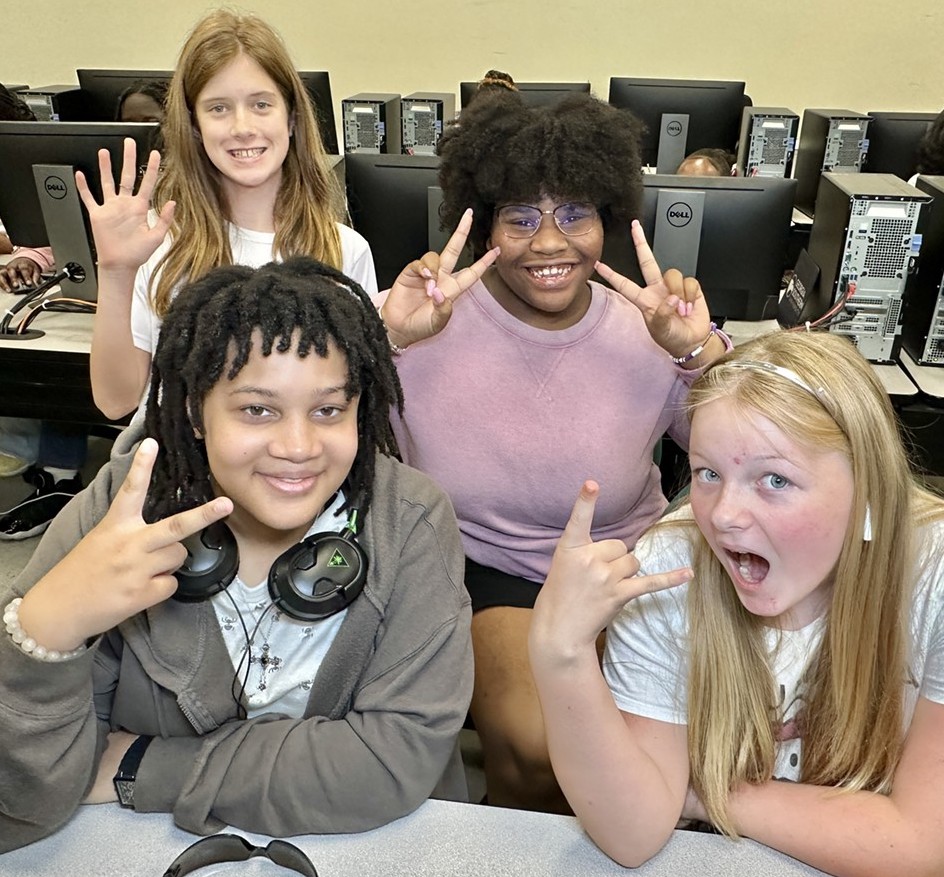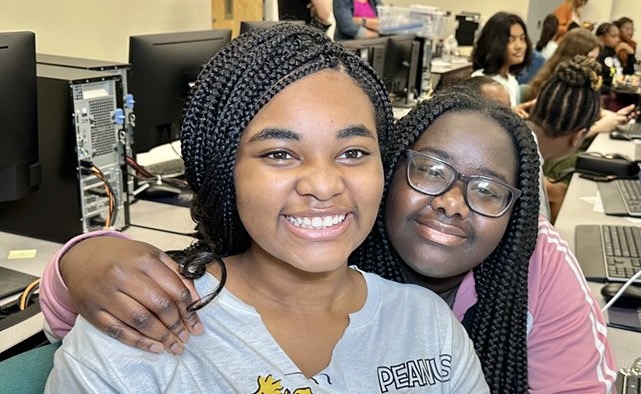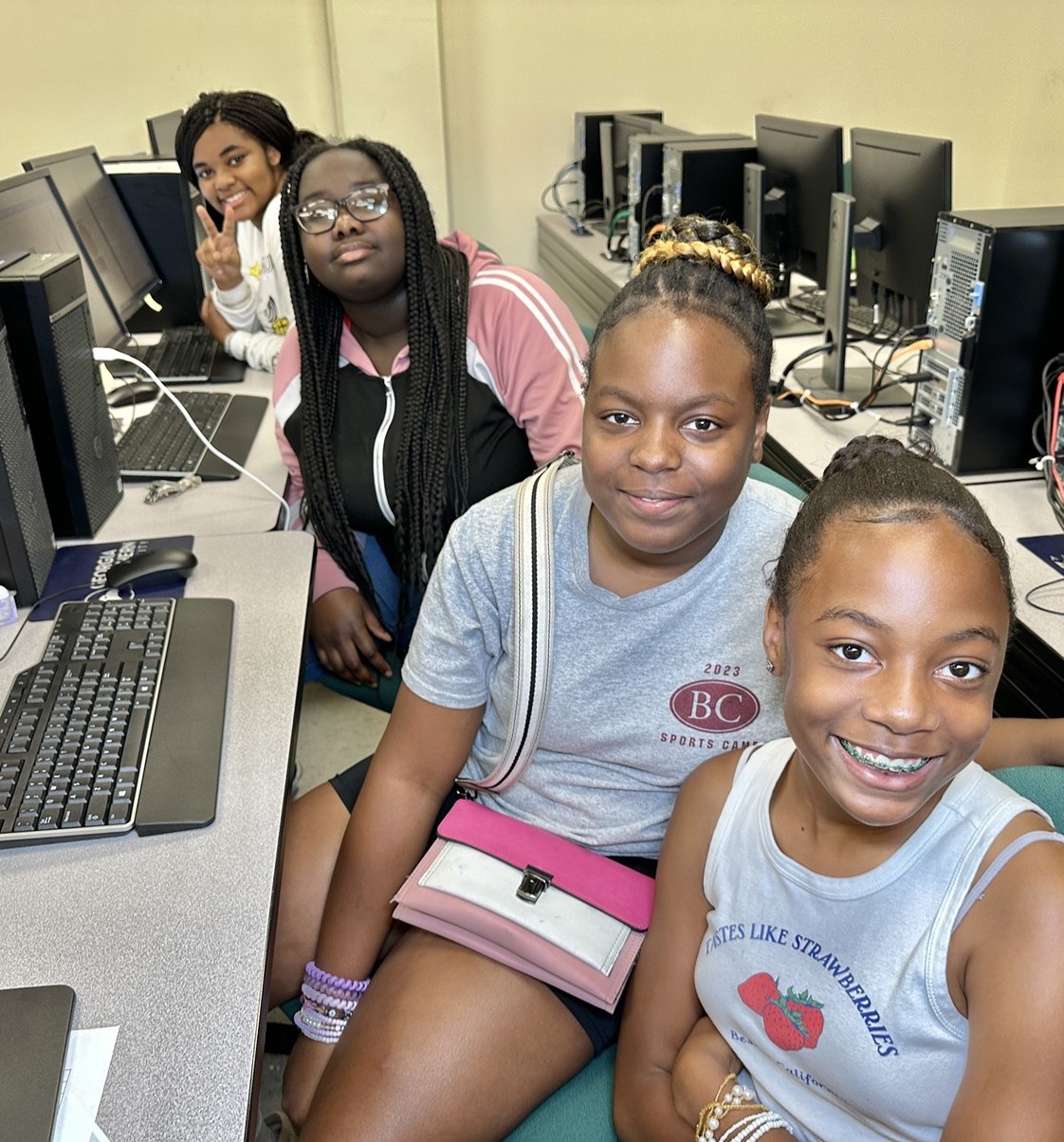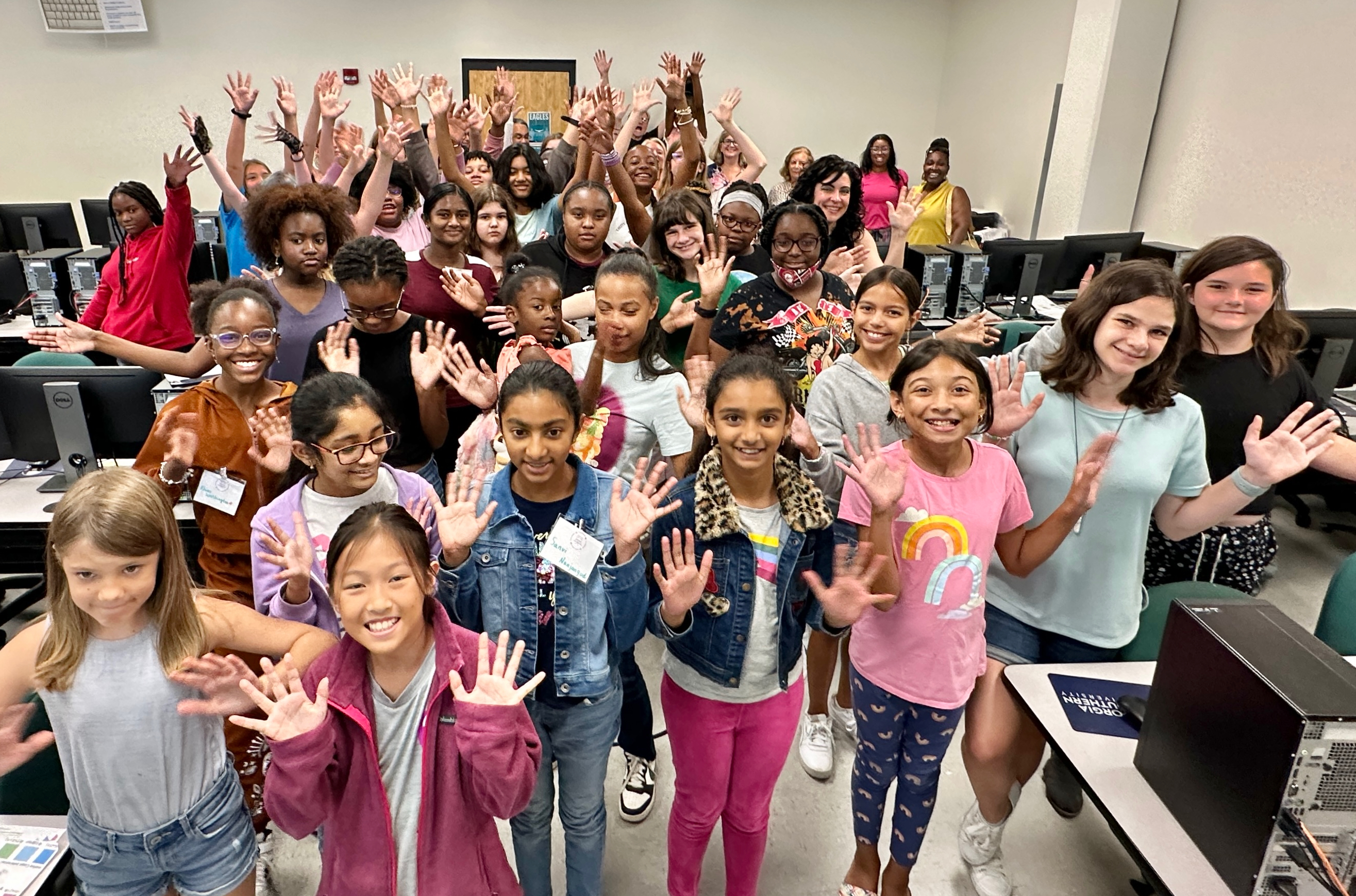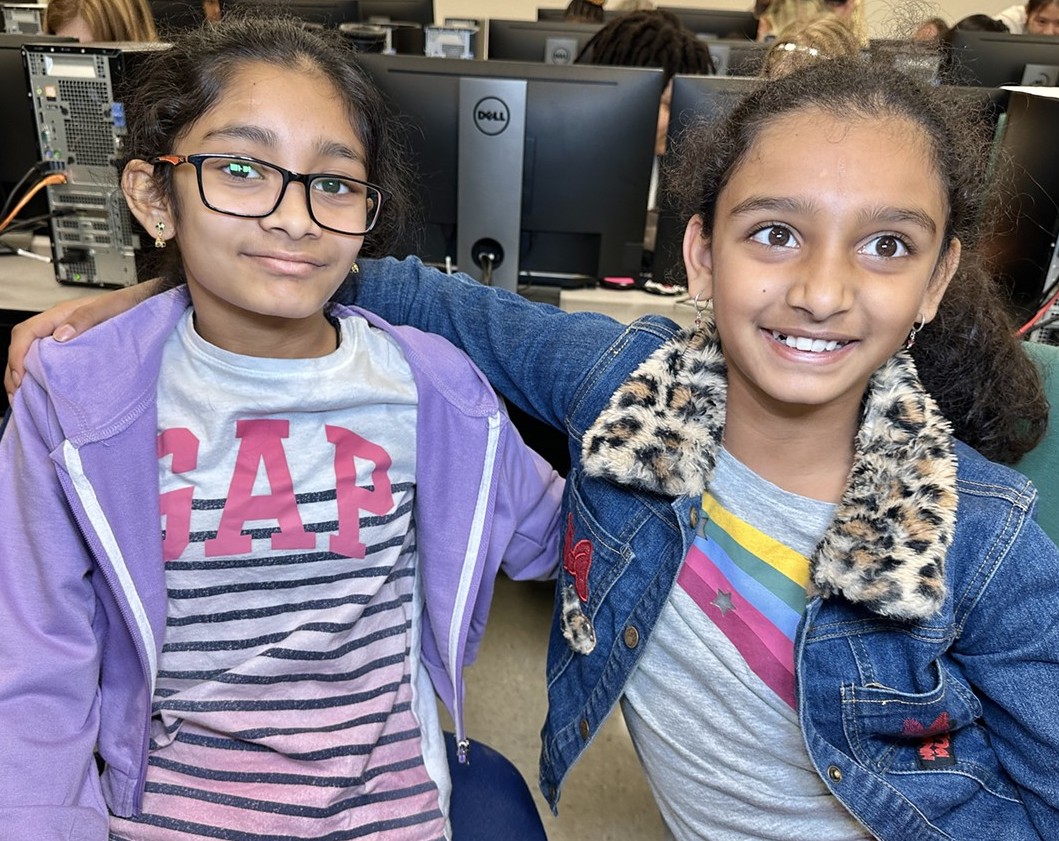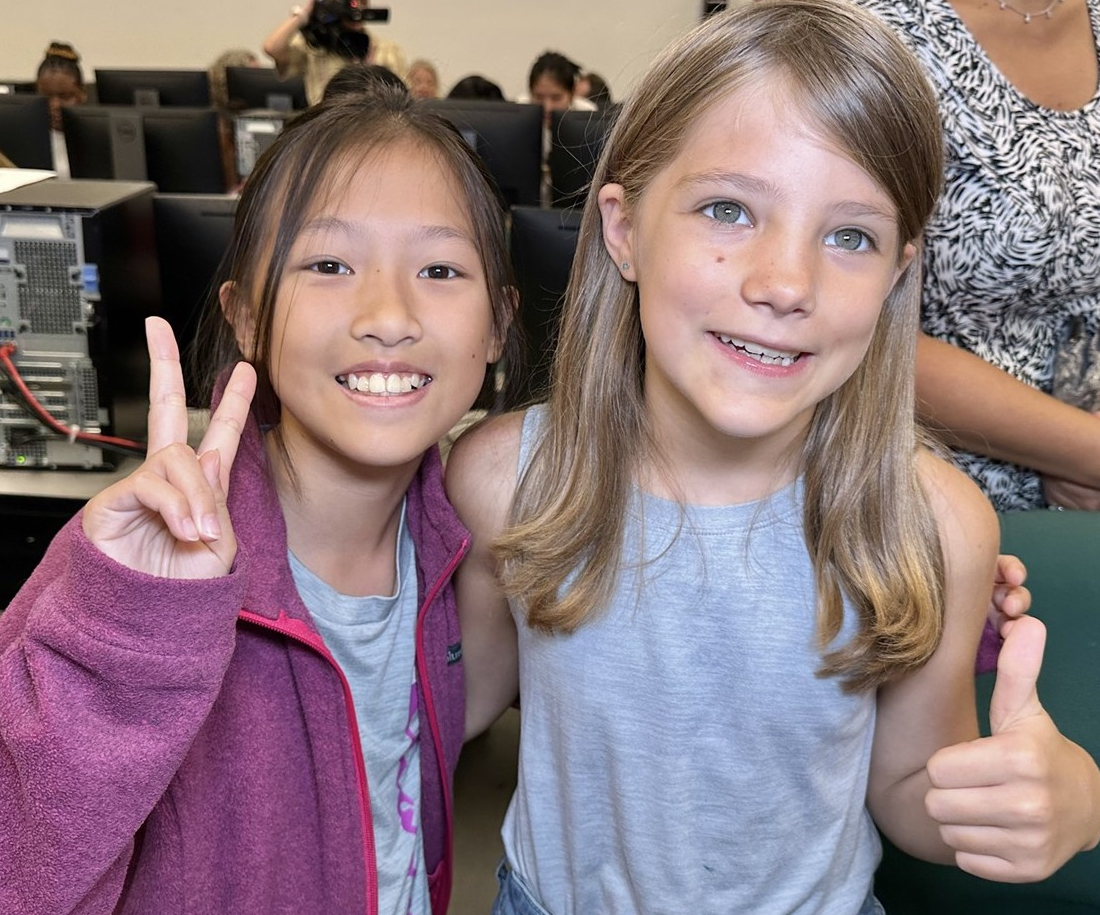 We can't wait to do it all again next year!